Thinking of buying your piece of paradise in the high Sonoran Desert? Now you can experience what a life of leisure is like inside the gates of the exclusive 8,000-acre Desert Mountain community with a $3,000, 30-day membership available for a limited time only. Desert Mountain is a place like no other, and through Dec. 31, prospective members are invited to experience all that this special place offers to its members.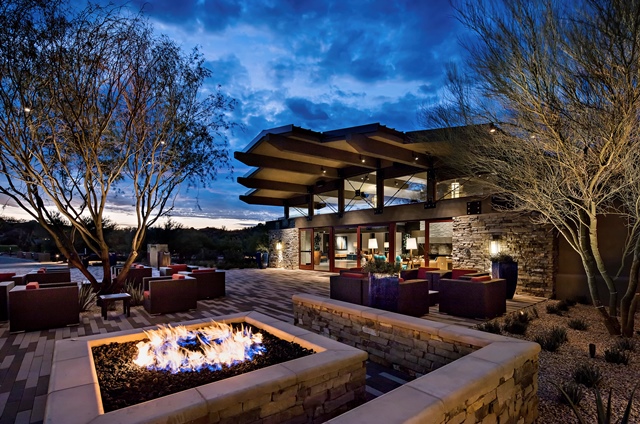 Golfers appreciate the variety and challenge of the world's largest collection of private Jack Nicklaus Signature courses, six in all. Each of these courses has its own clubhouse, with wide-ranging food options and views, views, views. Level of play ranges from beginner to professional (the inaugural course even has two pin placements on each hole), as well as some of the most challenging courses in Arizona.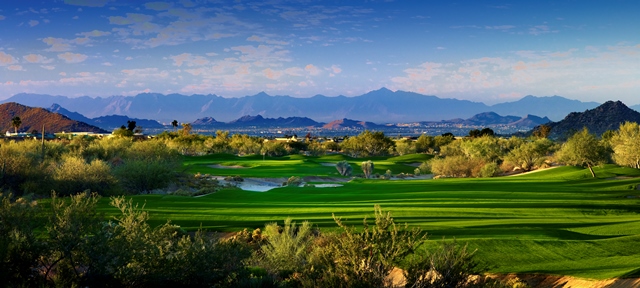 Desert Mountain's new 42,000-square-foot Sonoran Fitness, Tennis and Spa center is in one word – remarkable. To meet the needs of the lifestyle of today's active, well-rounded member, the Sonoran has everything you would ever want – and even some things you never thought you'd try. Ample, dedicated studios for spin, yoga, pilates and cross-fit classes have sport-court flooring that is durable and shock absorbing.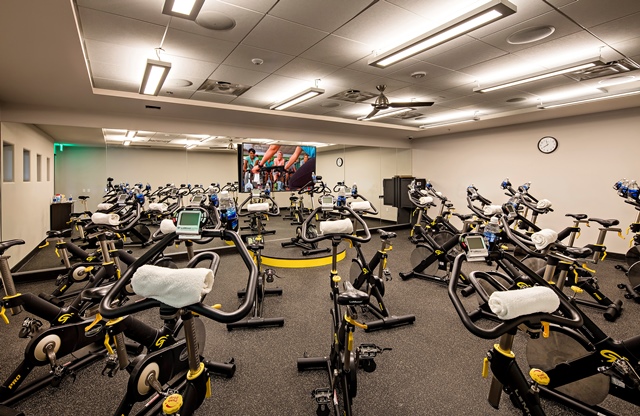 Known as the "Wimbledon of the West," Desert Mountain's tennis facilities may actually be better than its UK counterpart. Clean, beautiful, surfaces for play and seating with a backdrop that is – we dare say – better than looking at Big Ben. Desert Mountain's is equipped with nine USTA-certified courts: a beautiful stadium grass court, five clay courts and three hard courts, all within the same facility. And if that's not enough, there are pickleball courts, bocce ball, and croquet – any social game you desire.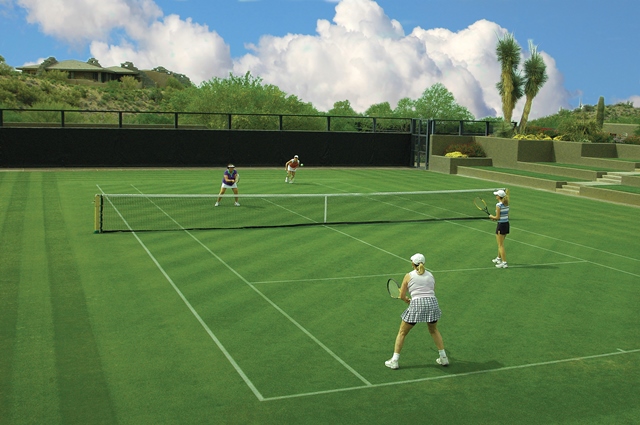 Although well-known for golf and tennis, Desert Mountain hasn't skimped on what is possibly the most spectacular spa this side of the Colorado River. A peaceful, tranquil place invites relaxation the moment you enter the glass doors, the Spa offers a complete menu of pampering skin and body treatments – massage, manicures, pedicures, facials and a full hair salon. Special features include upcycled art and glass accents by local artisan Khalsa Sevak, using glass rescued from a vintage building in Bullhead City, Ariz.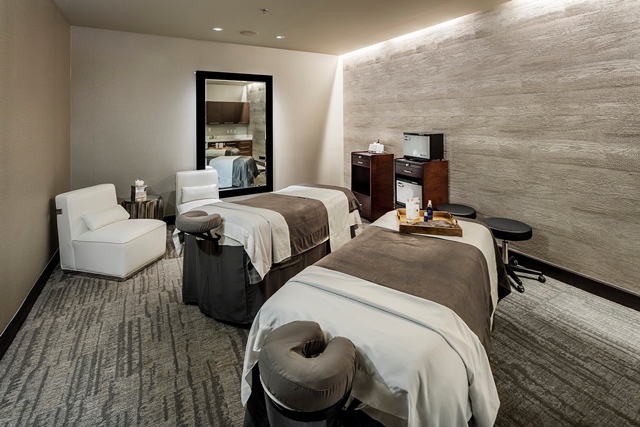 If getting to know the landscape up close and personal is more your speed, make reservations for a "glamping" (glamorous camping) experience or horseback riding at The Ranch, a pristine desert wilderness area within Desert Mountain where there's hiking and mountain biking on a private, 15-mile trail system. The starry night views, undisturbed by the lights of the city, can't be matched.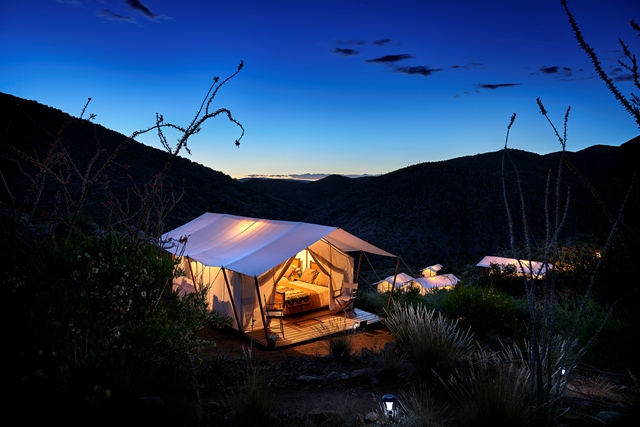 It's difficult to relay in writing and photos how truly amazing this oasis in the desert is – you have to see it for yourself to understand the expansiveness, the distinctive architecture and home styles and the vast array of activities in this city within a city. Luxury home tours of available homes take place every Thursday and Saturday from 2 p.m. to 5 p.m.