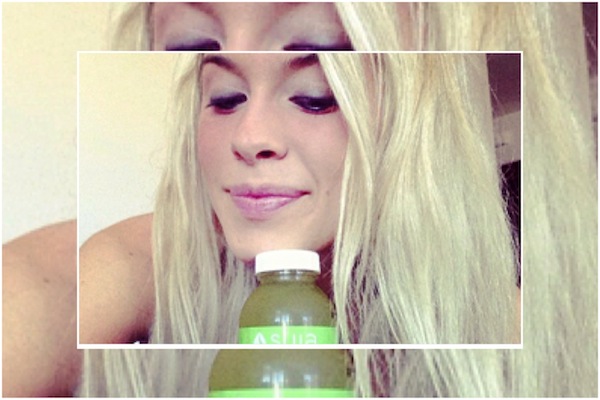 I was at La Grande Orange the other day in need of some fuel, so that's what I grabbed – Suja Fuel, a cold-pressed carrot-orange-pineapple-turmeric bottle of deliciousness that lived up to its name. I loved it so much, that I've since bought up every Suja flavor from Whole Foods. My fave: it's a tie between Glow (apple, cucumber, celery, mint, kale) and Vanilla Cloud (coconut, almond, honey, cinnamon, nutmeg). The latter is ridiculously good mixed with iced coffee – yum!
Suja is a relatively new juice brand on the market that's growing faster than the Kardashian clan. That's because the creative combos pack in 2+ pounds of organic produce and taste divine – plus Suja uses high-pressure processing (HPP) instead of traditional pasteurizing to retain more nutrients. The gal behind Suja is Annie Lawless, an Arizona-native who ventured to San Diego for law school and ended up partnering with Eric Ethans, a raw food chef and fellow juice enthusiast, to launch Suja. The brand started as a home delivery service from her kitchen and has since skyrocketed into Whole Foods nationwide. Here, Annie shares her top healthy holiday strategies, including her fave healthy cocktail mixer…
Stay well fed. Do this by eating a healthy breakfast and snacks throughout the day. By keeping your energy levels up and tummy satiated, you'll avoid showing up to big dinners and parties hungry and ready to eat everything in sight.
Be picky. Just because there are trays of yummy looking food doesn't mean you need to eat it all. If you love pasta and prime rib, don't try to be "good" and grab sushi and salad on your way through a buffet. You'll end up eating the sushi and salad… and then going back for the things you really wanted because you didn't feel satisfied. Choose the top 2-3 items you really love and allow yourself a moderate portion. By the time you're finished, you'll be satisfied not as interested in the other items you could take or leave.
Watch the alcohol. You can consume hundreds of calories without realizing it. And the more you drink, the less aware you become. I avoid sugary holiday drinks at all costs and always bring stevia sweetened Suja Lemon Love to mix with vodka instead. Other great choices are soda water and citrus.
Think before you eat. This one seems simple, but most of us are so habituated in reacting to our sensory desire for food that we often grab for things and make less than optimal choices before we stop to consider the consequences. The same way people with food allergies must retrain themselves to stop and consider how a food will make them feel before eating it, so should you. Start doing this and it will become second nature.