We are excited to introduce you to the newest member of our team, Darris Love. Darris brings to our organization years of experience in video production, digital storytelling, and marketing with Youtube, Facebook, and Google. He is a leading contributor to the Global Good News Network and received a 2018 United Nations General Assembly Award for the Global Top 100 Most Influential People of African Descent. Darris, and his whole team, will lead AZ Foothills into brighter days.
A Letter From Darris:
I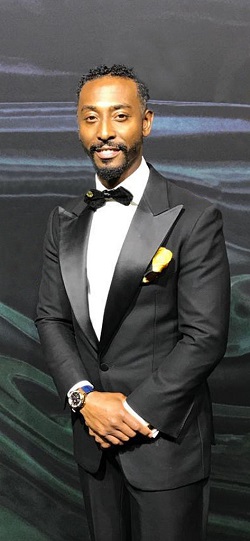 want to thank all of you for the opportunity to serve this community. I told Michael Dee that the only way I would take this position is if AZ Foothills embodies us all. If I thought Mr. Dee was not indeed a genuine person who would step aside for a brand-new clear vision and more inclusive AZ Foothills, I would not be here.
We are all human beings, and despite the differences in our walks of life, experiences, and values, in the eyes of God, we are all equal. As the Good Book says, put your stones down and listen to what we have planned for the future. In fact, I ask that you join us.
Our nation's police force is here to protect and serve the people of the United States. Unfortunately, we have a problem with a select group of officers across the country and that has led us to our current situation. We have hit the streets with our marches and protests, but this cannot be in vain and this cannot be all that we do. We will be announcing a solution to police brutality this week and announcing the new voices of AZ Foothills.
We are creating a vehicle that will steer ALL of us into the future, regardless of ethnicity, religion, sexuality, or gender, or political affiliation.
Stay tuned!