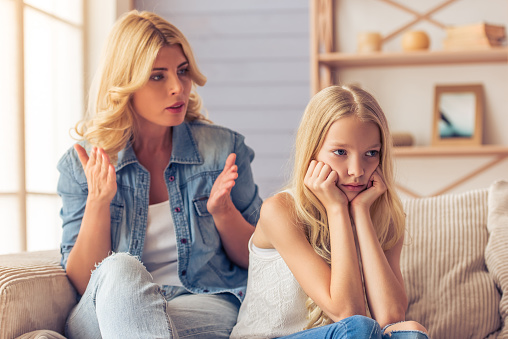 Trying to figure out whether your teen is on drugs, exhibiting anti-social behavior, or just being a normal angst-ridden teen is a lot like navigating a maze. The most fulfilling moments often come amid first heartache, peer pressure, homework and a ton of other external motivators both negative and positive.
Parents need to balance trying to help without being invasive. There are also many steps today's parents can take before confronting a teen unnecessarily. Two decades ago, if a parent found a pill they might assume the worst and cause any existing divisions to widen through confrontational intervention. Today, that same parent can use an rx pill identifier online to learn more about potential drugs and find ways to talk to teens about them. Parents have access to almost too many resources for spotting drug and alcohol addiction, social anxiety, bullying and many other common problems teens face. Here are some of the most popular resources online.
Teens Struggling with Drugs
Common signs that your teen is on drugs are easy to miss, but they are there. Poor grades might be indicative, but look for signs in your present moment too. Is your teen struggling to get a good night of sleep? Is he secretive? Does she help out around the house, or is she secluded in her room all the time?
You, as a parent, have to be proactive about this without causing a fight. Don't expect a lot of input from your teen at this point, but definitely discuss how to avoid and refuse drugs. They are listening and considering what you're saying, but they also have their own decisions to make. Be upfront about your expectations for them, and the consequences should they fail to meet those expectations. Most importantly, talk to professionals about this. Speak with your doctor, and check out the American Society of Addiction Medicine for additional information and talking points.
Teens Struggling with Sexual Identity
Sexual identity is complicated, and many teens start experimenting during high school and their early college years. As a parent, you may have complicated feelings towards sex. Some want to be sex positive, but encourage safety. Others want to encourage their children to wait for marriage, based on religion or tradition. All of these parents will need to confront this issue at some point.
Repression is not a good option, and if kids are facing bullying at school based on their identity they can quickly feel like they have no one to talk to. That's where the Trevor Project can help. The Trevor Project is a crisis and suicide prevention hotline for LGBTQ youth, but it's also a forum for discussion. Teens can use these forums to talk openly, and anonymously, so they can empathize with others in similar circumstances.
Teens Struggling with Cyber Bullying
Cyber bullying is like the silent killer, because it's very hard to detect. One day, your teen just seems different. You might not see it, but they could be facing a barage of insults online from multiple sources. Sometimes from all over the Internet. Cyber bullying is dangerous and it moves fast. It's a new kind of beast parents are struggling to deal with.
The Jed Foundation, and its sister site ULifeline may be of some use to parents and teens alike. ULifeLine is perfect for students. It's an anonymous and confidential way for students to seek out more information regarding their mental health, and it's available at more than 1,200 colleges and universities.
Final Thoughts
Don't overwhelm yourself in information. You can do more harm than good by over-diagnosing your teen's angst. The most important takeaway is communication. Without it, these problems will go unnoticed and all the resources in the world won't change that.