Page 1 of 2
From attending the oldest rodeo in Prescott to a hands-on clay class at All The Hands pottery studio, there's something for everyone this weekend! Happy 4th of July!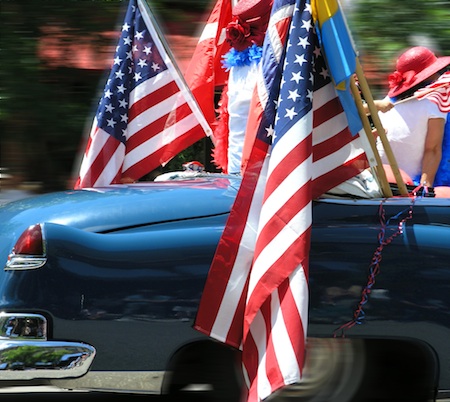 July 4th - 7th, 2013
World's Oldest Rodeo in Prescott, Arizona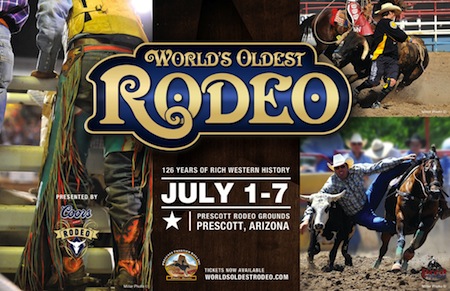 (July 1st through 7th, 2013)

Since 1888, folks have come from miles around to see what the ruckus in Prescott, Arizona was all about. Every year that ruckus gets bigger and the contestants more daring and bold. When the bulls, the horses, the clowns come to town...well, let's just say you'll want to see what's kicking up all that dust. During this week of rodeo festivities, there will be dances, parades, and of course the rodeo itself. Celebrate Independence Day at the World's Oldest Rodeo.
4th of July at The Fairmont Princess
(July 4th – 7th, 2013)
Celebrate the Fourth in style at the Fairmont Scottsdale Princess! Every Saturday evening, all summer long until Labor Day on Sept. 2, the Fairmont will be launching fireworks. However, they are going all out for their poolside fireworks display from July 4-7! American-style picnics, concerts, and time set aside for honoring those serving in the military will highlight Freedom Fest. Make sure you don't miss out on all the hotel has to offer; make your reservations now!
The Fairmont Scottsdale Princess

Free! Heard Museum Admission on Sunday!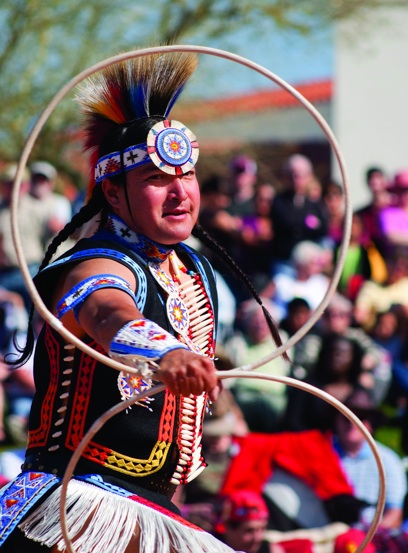 Image via The Heard Museum
(Sunday, July 7th 11:00am to 5:00pm)
Every Sunday for the month of July, admission to Heard Museum is free for all guests. Sponsored by Target. Also experience music and dance performers every Sunday at 12:30 pm and 2 pm as well as artist demonstrations at 11 am and 4 pm.
Heard Museum
2301 N. Central Avenue
Phoenix, AZ. 85004
Military Appreciation Weekend at Chase Field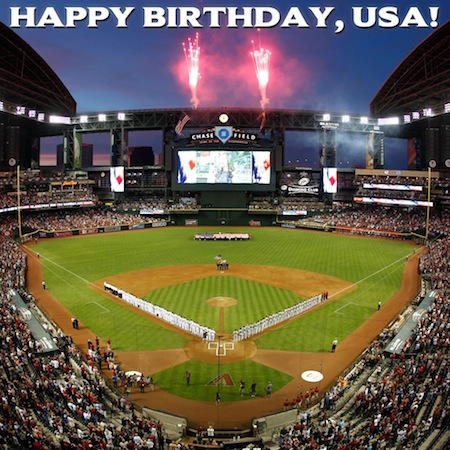 (Friday, July 5th – Sunday, July 7th)
In celebration of our nation's Independence Day, all active, reserve, retired and veteran military personnel, as well as any active or retired fire and police personnel, can receive a 50% discount on up to four tickets during the July 5-7 series vs. the Rockies. Fireworks Spectacular is also planned for the evening, weather permitting.
Dirty Hand Friday at All The Hands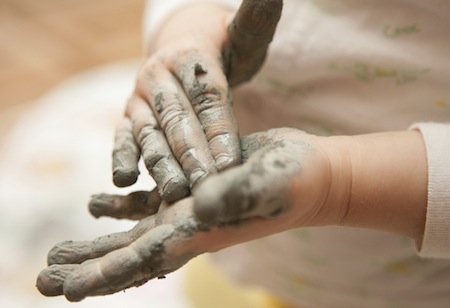 (Friday, July 5th 6:00pm to 8:00pm)
Bring your kids and get your hands dirty this Friday night with expert pottery instructors! The Dirty Hand Friday class is for beginners wanting to learn basic hand-building clay techniques and become familiar with the studio. Basic clay instruction, clay, tools, firings & glazing are included. Your clay creations will take 2 to 3 weeks to dry and be fired. Come back anytime during normal business hours to glaze pieces and have them fired again. Make sure to reserve your spots in advance; snacks and food are welcome in the studio. $12 per person.
All the Hands
25037 N 17th Avenue
Phoenix, AZ 85085