Page 1 of 2
February is finally upon us and with this love-filled month comes fabulous events! Plan to attend one of the many places we have in store for you. From medieval travels to colorful runs, we have no doubt you'll find the best fit for your weekend. Here are our picks for the top things to do, Feb. 6-Feb. 9.
The Annual Arizona Renaissance Festival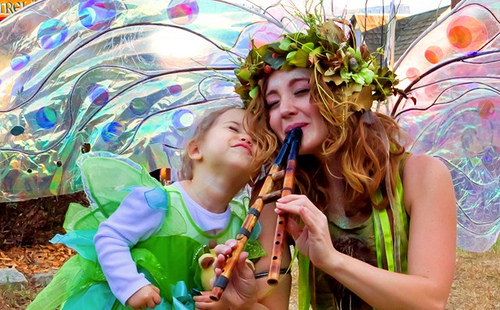 You don't need a passport to time travel and you'll probably enjoy medieval times more so now than you may have hundreds of years ago! Either way the 26th Annual Arizona Renaissance Festival is upon us and ready to take you back in time. Come out to the opening weekend beginning on Saturday, February 8 where you'll experience your best day out in history! Attend this spectacular family tradition for great surprises and raucous revelry like you've never experienced before. Special to this year's festival will be the new spectacular show, The Wild Wacky Witty Washing Well Wenches, and even the new ride, Steam Pirates Airships. Sample the new Pleasure Feast menu and shop perfectly quaint artisan shops as you wonder through village streets of crazy and unique adventure. Don't miss one of the largest Renaissance events in the nation where whimsical and delightful surprises await. Festival hours are Saturdays and Sundays from 10 a.m. to 6 p.m. Ticket prices vary but will include parking, and all entertainment shows. For more information, visit Royalfaires.com. 
The Color Vibe 5k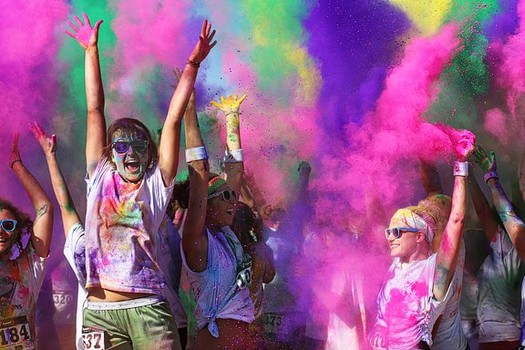 Get ready for another vibrant and crazy run! The Color Vibe 5k will be in Phoenix on Saturday, February 8 for the most colorful and fun-filled day of your life. Get blasted with color as you stay on track in 2014 with fitness and excitement. Run amidst clouds of color as you travel your way through a 5k course so electrifying, you'll forget you're running. As the run commences you will hit four color-zones from start to finish, each zone drenching you in a kaleidoscope of color. At the end of the run, get down with fellow Color Vibe runners at the Dance Party and Color Throw. So grab your friends and family and get stretched out for this amusing event. Be sure to sign up immediately as spots are limited and filling quickly. The run will be held at the Tumbleweed Park in Chandler at 745 E Germann Rd. The race will begin at 9 a.m. Event price is $46.95. For more information and to sign up, visit thecolorvibe.com.
The Inaugural Chinese Lantern & Folk Festival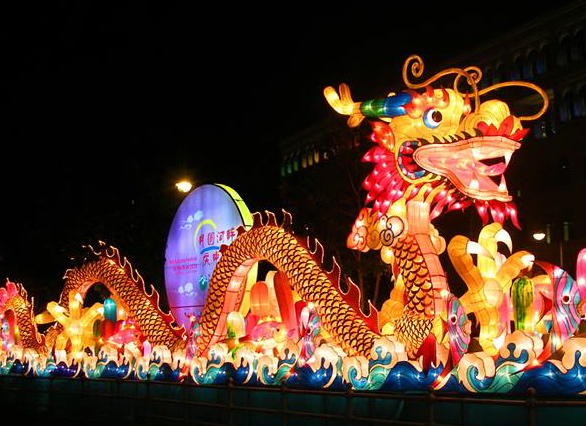 Don't miss your last chance to celebrate the year of the horse at the Chinese Lantern festival! This new Chinese culture and arts festival featuring giant, colorful lanterns, acrobatic arts, cuisine and souvenirs will take place at Fountain Park in Fountain Hills through Sunday, February 9. Walk amidst richly colored illuminated silk displays, depicting all different shapes such as animals, characters, gods, angels, flora and more! With several displays measuring up to 60x40 ft, you're sure to be impressed with the magnitude and beauty of such decorations. Also including in the festival will be cultural dancing, puppets, food, tai chi, and kung fu demonstrations along with crafts and music. Tickets are $12 for adults and $8 for children 5-12, with a special gift for all attendees. Children 5 and under are free. For more information on hours and more, visit chineselanternfestivalaz.com. 
SMoCA Spring Opening Celebration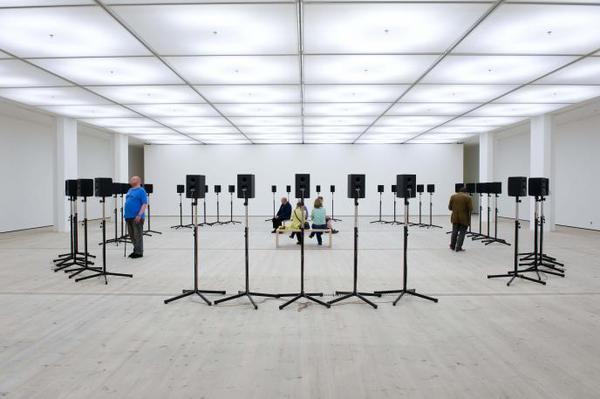 Come celebrate the opening of SMoCA's brand new Spring Exhibitions on Friday, February 7 from 7-9 p.m. This rare and exciting event only happens three times a year and is always free to the public for an eventful and artistic evening out. Mingle the evening away as guests will have the opportunity to meet the museum's new associate Director, Curator and educator, Sara Cochran, as well as get acquainted with Bay Area artist Leslie Shows. Shows will be joining the museum for her first solo museum exhibition "Surfacing." Also in attendance during the evening will be the Phoenix Chorale and their special live performance taking place from 7-7:45 p.m. The performance is sure to enhance your experience of Janet Cardiff's acclaimed sound artwork "The Forty Part Motet" featured in the exhibition The Five Senses. For more information on this event or any other future SMoCA event, visit SMoCA.org.
Taste In Tempe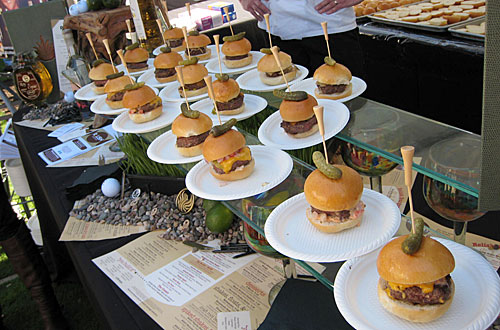 If food is always on your mind, do we have the event for you! Come join the city of Tempe in their new outdoor food festival, Taste in Tempe on Sunday, February 9. Featuring more than two-dozen restaurants, wineries and crafts, and breweries, you're sure to find all the right stuff to satisfy your cravings. Enjoy cooking demonstrations with one particular demonstration hosted by former Chicago Bears football coach Mike Dikta owner of Dikta Restaurant at the new Vee Quiva Hotel and Casino near Laveen. The event will take place at the Tempe Center for the Arts Amphitheater and will carry more than just edible goodies. Shop local vendors for special Valentine's Day gifts such as pastries, chocolates, flowers and more throughout the event's romantic Valentine's Day theme. Taste in Tempe will run from 1-4 p.m. Tickets are $59 in advance at protixonline.com or $69 at the door. For more information, visit