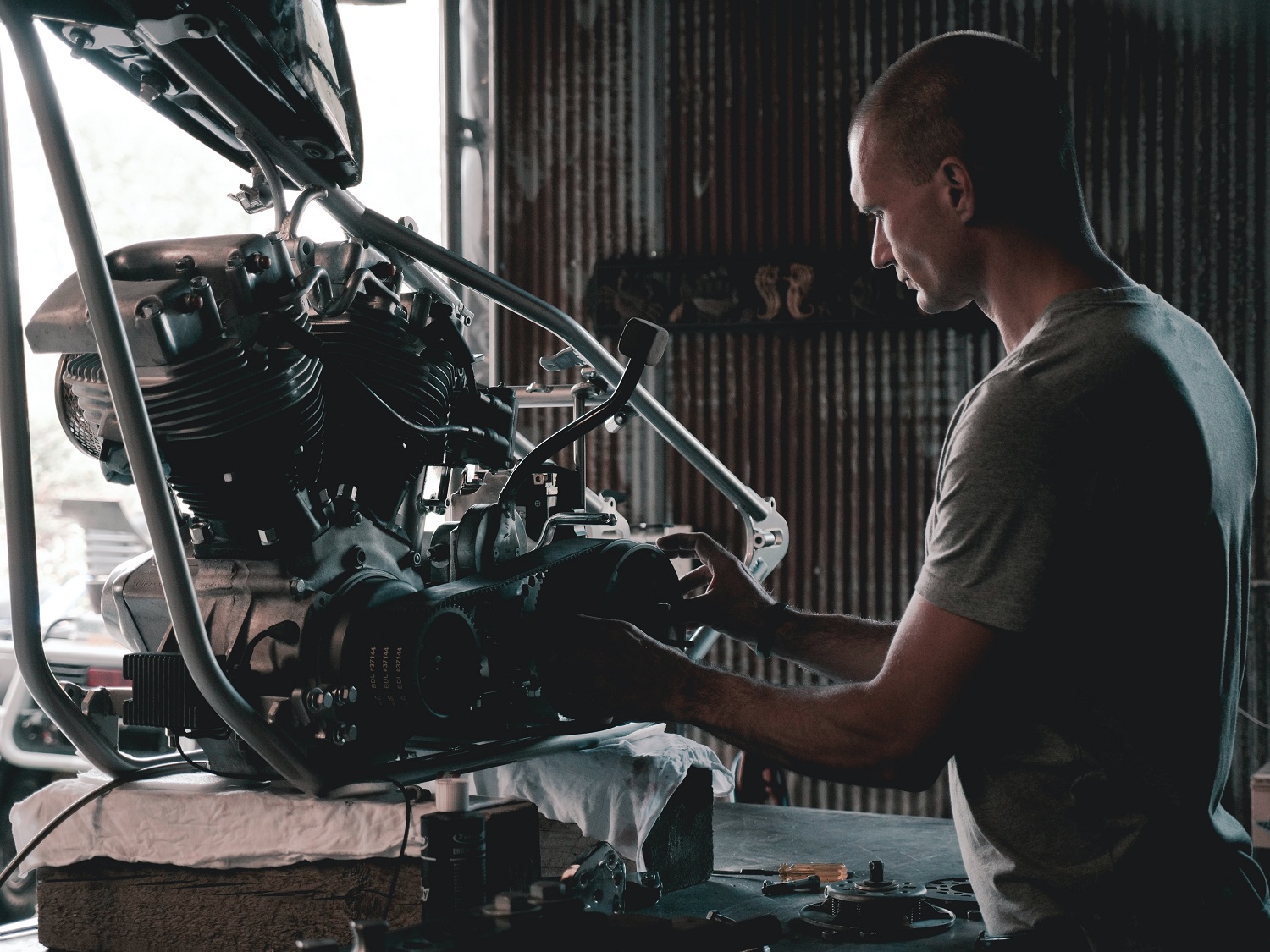 If you could pick one place to start a motorcycle mechanic career, Arizona would/should be that place. Regarded as one of the top road trip destinations in the US, riders from all across the country flock to this southwestern state for the experience. From warm weather and clear skies to biker-friendly entertainment and festivals, here's a deeper look at why Arizona may be the dream location to start looking for motorcycle mechanic jobs or others in the industry.
Perfect Riding Conditions Year-Round
Ask any biker what's their idea of perfect riding conditions. Chances are they'll say something along the lines of warm temperatures, clear blue skies, long stretches of open highway, with beautiful scenery as a backdrop. This description matches the vibes that bikers enjoy year-round in Arizona.
For those interested in motorcycle mechanic jobs, perfect weather and ideal riding conditions mean no more slow periods at the shop when the weather gets bad. That means from January through December, both local and out-of-town bikers require a mechanic's services to keep their bikes safely on the road.
Communities Immersed in Bike Culture
Take a day trip through Sedona, Old Creek Canyon, or Fountain Hills for some scenic riding without the big city traffic. Less than 50 miles from Fountain Hills is Bartlett Lake where you can look at the state's most picturesque mountaintops, creeks and forests. Prepared for a little more action, bikers can mix and mingle at the Arizona bike week or Biketoberfest then meet up with fellow riders for a bite to eat at the Steel Horse Saloon in Phoenix or the Bashful Bandit in Tucson.
With so many businesses, events, and tourist attractions centered around bike culture, you'll always find motorcycle mechanic jobs listed regularly. This helps dealerships and other shops ensure they have the team necessary to keep up with consumer demands. Plus, that culture is so strong that even working at a bar, restaurant or an event venue is practically a motorcycle job.
High Percentage of Registered Riders
Arizona might be a popular road trip destination for out-of-towners, but the state is also home to many bikers. In fact, according to the Arizona Motorcycle Safety and Awareness Foundation (AMSAF), there were more than 190,000 registered motorcycles in Arizona in 2015.
As any experienced rider knows, keeping up with maintenance and repairs on a motorcycle is a top-priority in helping avoid accidents and fatalities. This is especially true for riders whose bikes are a regular means of transportation. If that's you, then to keep your bike running well 7-days a week you need to follow the manufacturer's service schedule, from standard oil changes and replacing brakes, to more advanced repairs on the fuel system and even electronics like motorcycle stability control (MSC). That many enthusiasts suggest the need for motorcycle mechanic jobs in Arizona is seemingly unlimited!
Dealerships and Indie Shops Across the State
Motorcycle dealerships and Indie shops like Harley-Davidson of Scottsdale and Go AZ Motorcycles, situate themselves in some of the most popular cities in Arizona to ensure they are easily accessible to both local and out-of-town bikers.
The good news for someone looking to secure a motorcycle mechanic job is that there are plenty of options to choose from. If you're looking to specialize in a particular brand, there are many dealerships that will help you further expand your motorcycle mechanic career.
On the contrary, if you like the idea of working on multiple brands, makes and models, and prefer a more laid-back atmosphere, there are also indie shops who will commit to helping you learn the nuances of each brand. With so many shops and dealerships out there, the chances of landing a job in the industry are pretty high.
Hopefully you see why Arizona could be the ideal place to find your dream motorcycle mechanic job or another in the industry. There aren't many destinations in the US where the weather is great all year, the highways are flat and open, the scenery is beautiful, and with so many communities fully immersed in bike culture. From motorcycle dealerships to independent shops, companies are always looking for the top talent to help keep Arizona riders (and tourists) safe and happy on the roads. If that's a culture and scenery you want to live around, consider applying to the many motorcycle mechanic jobs in the area today.