Arizona's wine industry has quietly been doing well over the past few years. In fact, it doubled the number of gallons it produced from 2011 to 2012. Now in 2014, things are getting even better. New acres of grapes continue to spread in its three primary wine regions and new wineries continue to open.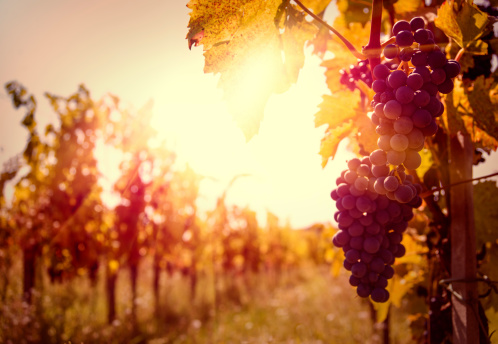 Ironically, many consumers in Arizona itself and across the United States are surprised to hear of this flourishing industry -- despite the fact that Wine Spectator gave the state a 90 point rating. Much of this lack of awareness stems from the simple fact that less than a decade ago, it was difficult to make a go of making your own wine here. Seven years ago, Arizona only had a few winemakers. Now it has about 78 wineries. Coupled with premium online wine merchants, there are many options now to sell your wine.
Wine Regions
Arizona does not have a single wine region, but three that are scattered across the state. Only these three areas have the necessary elevation for grapes to grow well.
The wine industry began in Sonoita and Elgin, which is in the southeastern part. Sonoita enjoys the unique distinction of being the only wine region in Arizona that has been federally recognized as an "American Viticultural Area." However, although this area has been recognized for its quality of wine, most of the wines come from the greater Willcox area and from the Verde Valley.
History
Although news of Arizona's burgeoning wine industry may be surprising to many wine lovers, Arizona has a long tradition of wine making dating before the Prohibition. At that time, Arizona actually had more acres dedicated to growing grapes than California.
However, beginning from the time of the Prohibition until as late as the 1980s, it was considered illegal to make wine in the state and the once thriving industry shriveled into oblivion.
Fortunately, things later began to change, albeit gradually. Here's what happened. First, in 1982, the Domestic Farm Winery law was passed. Then, in 2005, a US Supreme Court ruling against the State of Michigan on agriculture shipping laws rendered the strict wine laws in Arizona unconstitutional. Finally, in 2006, the wine laws in Arizona fell in line with the ruling of the Supreme Court. It was this last change in legislation that revitalized the state's wine industry.
Future
Although the wine industry is now doing well once again in Arizona, there still remains much to be done within and outside Arizona for it to gain greater recognition.
Essentially, future growth depends on three things coming into fruition:
First, the wine industry has to improve its marketing efforts.
Second, the wine industry needs to develop research centers to reduce the impact of pests and diseases on grapes in Arizona.
And third, the wine industry needs to win the support of supply-chain industries to improve distribution of Arizona's wine.
Conclusion
After decades of oblivion, Arizona has got its wine industry back. However, some major problems still remain. Although Arizona has a growing number of wineries, in many instances, the wineries import their wine from other states because the wineries need more grapes than are grown in Arizona. In addition, because wine-making is a capital-intensive business, many wineries have to contract out their wine-making process because they have insufficient capital and limited access to funding to do it themselves.