Page 2 of 2
Skeptical Chymist Irish Restaurant and Pub
At Skeptical Chymist Irish Restaurant and Pub in Scottsdale, the St. Patrick's Day festivities last all day and night. First, enjoy some traditional Irish food and drink. (Doors open at 7 a.m.) Sink your teeth into fish and chips, corned beef and cabbage or shepherd's pie while washing it back with a Guinness or Smithwick's Irish Ale.
Relax all day and gather prizes and giveaways until the live music starts and the nightlife begins. Jim Gregory will be playing at 4p .m. and Capitol Down will be playing at 8 p.m. (A cover charge is not required before 4 p.m.) www.skepticalchymist.com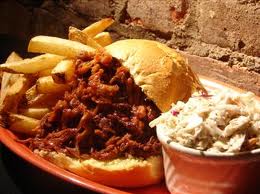 O'Donoghue's Pub and Grill
Another St. Patty's Day party to check out is at O'Donoghue's Pub and Grill in Scottsdale. Enjoy traditional Irish food both inside and out in the O'Donoghue's parking lot. Doors will be open at 6 a.m. and visitors can start the day off right with a traditional Irish breakfast of corned beef hash, eggs and rashers (Irish bacon).
Live music brings the party outside at 11 a.m. First up, Ally and the Boys will take the stage, playing traditional Irish music fallowed by Booya, showcasing traditional and Celtic rock. The taste of Ireland buffet includes Guinness beef, corned beef and cabbage and shepherd's pie. In the evening, enjoy some fish and chips listening to up-and-coming rock bands. EastonAshe takes the stage at 7 p.m. and Elvis before Noon will be up by 9 p.m. But it wouldn't be St. Patrick's Day without traditional Irish drinks. O'Donoghue's offers Guinness Draft, whiskey, cider and more. www.scottsdaleirishpub.com