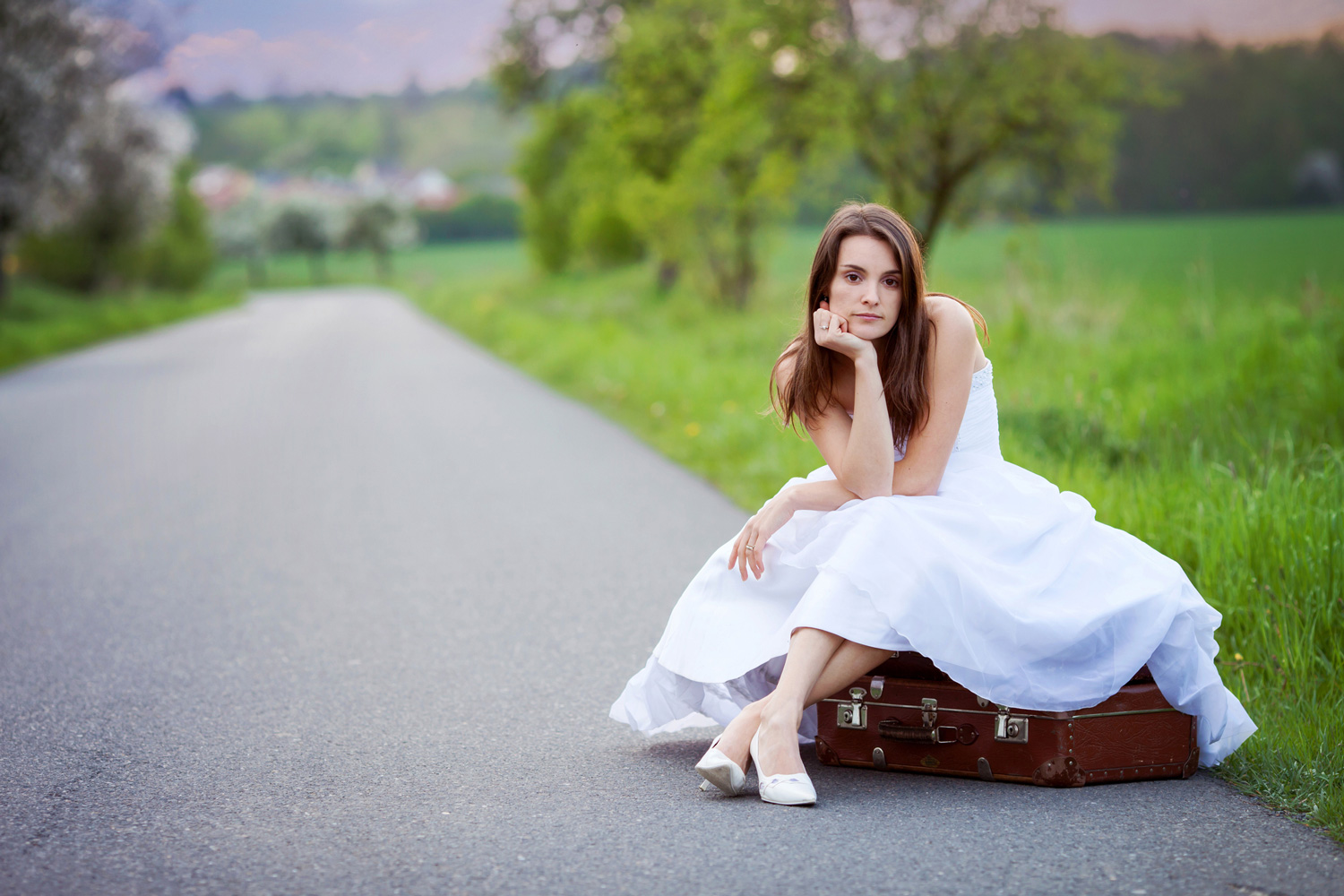 Planned a destination wedding? Have to travel to an island or a country? Then probably you will be carrying your wedding dresses along with you. Well, it's a tough task.
For a bride, her wedding gown possesses a lot of importance in her wedding. There is a lot of research and shopping that goes behind purchasing just a single wedding gown.
And during traveling, the quality of wedding dresses may hamper, or they can get damaged. To save you from this tension, we are here to tell you how to protect your dress while traveling.
· Look for a VacantSeat:
You have to see if there is any seat in the flight which is vacant so that you can put your wedding gown on it. You may ask the air hostess if there are any seatsthat are free to put your dress on.
This way you will save your dress from any harm that may be caused due to traveling and it won't cost you a penny.
· Pack It Up Safely:
Make sure that you pack your dress safely in a garment bag. It should be packed as if you are packing delicate glassware. There is a lot of information available over the internet on how to pack your wedding dresses safely.
And it's very easy, you just need to take out some time and pack it nicely so that you travel stress-free!
· Resist the Temptation:
Yes, you heard it right. Resist the temptation of taking out your beach wedding dresses from the original packing bag to save it from any stains. The dress is good in its original packing and once you remove it, you will not be able to pack the same way they can do.
So try resisting yourself for sometimes. Once you reach your destination, the dress will be all yours.
· Talk to the Airlines:
Before traveling, you can talk to the airlines about their safety policies, as they might have specific rules for the transportation of wedding dresses. You can call their customer care and ask them about the same. They will guide you through this and you can check their website too for that matter.
· Buying a Ticket for the Dress:
You can buy an extra ticket just beside you for your beach wedding dresses. Of course, this is a little too much, but this will ensure that your dress is safe and secure throughout the traveling.
It will cost you a bit, but in case your dress gets damaged, you might end up paying double amount of what you could have paid to buy just an extra ticket.
· Bringing in a Steamer:
During traveling, your wedding gown can get stains. In order to avoid that, carry a steamer along with you so that when you reach the destination, you can steam it yourself. Rather than finding a dry cleaner or asking for a steamer from the booked resort, you can manage it on your own.
We hope these tips will help you in protecting your dream wedding gown for which you have paid a lot and do not want it to get hurt at any cost.