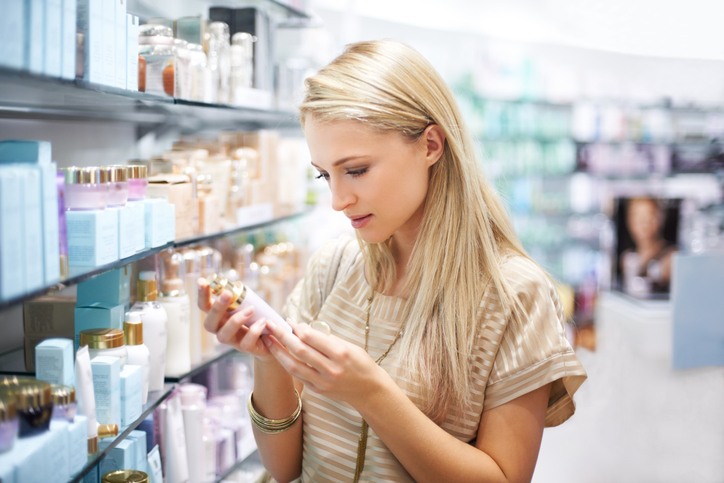 Beauty products are an ever-expanding industry. Despite being one of the largest industries in the world already, sales of beauty products in the U.S. alone is expected to reach $90 billion a year by 2020. Globally, the beauty industry has been growing 4% year-over-year.
Four percent may not sound like a lot, but in an industry of that size, it's huge. Thousands of years of development paired with cutting-edge technology has lead to a fountain of youth-promising products and appearance enhancing cosmetics. It's reached a point of over saturation that leaves some consumers frustrated by the endless stream of choices.
Choosing the best beauty products means taking a step back from the glossy magazines and well-crafted store displays. Before you purchase a pricy beauty product take these four steps to find the one that's best for you.
Step 1. Research Efficacy Before Investing
Many of the essential oils, charcoal liner and other cosmetics used by Cleopatra and the Egyptians are still in use today for one simple reason. They work. Efficacy is a top priority for any and all beauty products. Without it products are waste of money and medicine cabinet space.
Businesses like The Benchmarking Company help consumers determine efficacy by independently testing products to see if they live up to the marketing claims. This type of consumer research can help people see past the flashy advertising and focus on actual results. This type of information is particularly important when you're considering expensive anti-aging creams and serums.
Step 2. Analyze Your Budget for Beauty
There are skincare and beauty products at all price points, but the cost doesn't always equate to value. Some brands are all about premium ingredients and luxury materials while others are focused on using simple ingredients and packaging to keep costs low. The cheaper beauty products can work just as well or offer more for your money.
For discretionary spending it's always important to stick to a budget. When you're creating a beauty budget keep in mind what's most important about the products you buy. Is it important that you only use eco-friendly beauty products? Then you may need to increase your budget slightly since going green tends to cost a little extra. Are you a brand loyalist? Then use the company's current price points to create an accurate budget.
Step 3. Know Your Skin Type
Virtually all beauty products are applied to the skin. Some are actually designed to physically change and improve the appearance of skin. That means there's another side to the beauty product coin. What works for some people may produce very little results for another person if they have a different skin type.
There are a number of factors that go into determining a skin type:
Oiliness/Dryness – The factor most people are familiar with is oiliness and dryness. Your skin can be oily, dry or a combination.
Color/Tone – Your skin tone is going to play a role in how makeup looks and can be a factor for some of the new laser-based products.
Thickness – Thick skin handles some products differently than thin skin.
Sensitivity – Some people's skin is very sensitive and reacts when it's exposed to certain ingredients. Even a daily face scrub can be too harsh for sensitive skin.
Acne – One form of skin sensitivity that's extremely common is acne. If you're prone to breakouts only non-comedogenic products should be used.
Step 4. Listen to What Others Are Saying About Products
Today, word of mouth spreads like wild fire online. From celebrity endorsements on Instagram to BBB consumer reviews, there are plenty of ways to find out what other consumers think of a product. Their experiences can help you determine if it's the right product for your needs, budget and skin type.
Start by asking people you know for suggestions. If a friend's skin looks incredible for their age ask them which products they use. You can also use beauty forums like MakeupAlley to get honest opinions for real beauty product fanatics. If a product works really well, people want to share their excitement. If a product doesn't deliver at all, they'll warn others not to waste their time and money.
Ultimately, the best products are going to be the ones that are thoroughly tested, backed by solid science and address your unique needs.