Just last night I was at the opening party for a new talent agency in town and while speaking with some of the models the conversation turned to tanning, which of course for a model is a big no-no. Clients loathe seeing tan lines or even a muddy looking tan, especially in black and white film. Of course when you are young and fabulous a tan is always part of the beauty equation, but when you have spent years on-location doing photo shoots and soaking up the damaging rays, you learn to love your pale hue.
I must admit, there is nothing like a good self tanner or a breezy spray of golden, but pale can look just as alluring as evidenced by Carmen Kass at the CFDA awards. She looked absolutely stunning with warm coppery blush and a pink/berry lip color. Nars topped off the look with an all-over beautiful luminous highlighting powder, so rest assured lighter skinned girls- pale can be gorgeous in the sweltering summer months.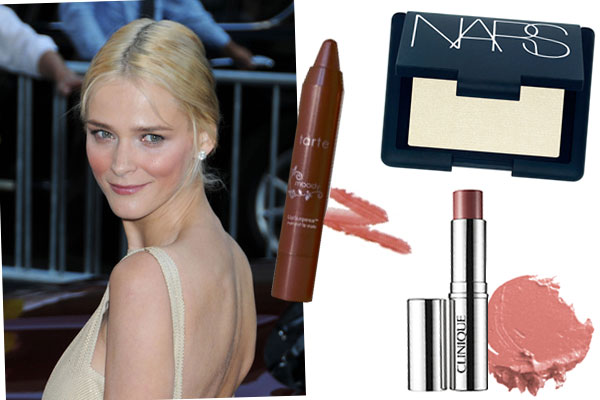 Try Tarte Lip Surgence Natural Lip Stain in Moody it's sheer and beautiful, Clinique Blushwear Cream Stick in Rosy Blush, one of the lines more blendable blushes Nars Highlighting Blush Powder in Albatross.
Another look that just seems like it was birthed for the AZ heat is the liquid looks of the 70's and 80's. If you aren't familiar with any old movies from the 70's leading ladies always had this sheer veil of shadow sometimes metallic, sometimes pastel and it was so intriguing, (at least for a twelve year old makeup obsessed girl). Thanks to last season's look on the models at Alexander Wang and Jason Wu shows the trend has now come full force. The way to wear it, try one liquefied product at a time to get that glowing look, but "trender" beware, don't go overboard and do your entire face with a watery look otherwise you will look like you were trapped in a room without AC for far too long rather than trying to have an alluring glow.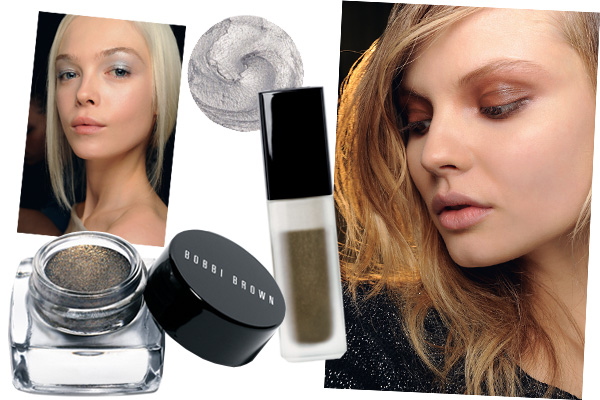 Jason Wu (left) and Alexander Wang (right) fall 2010 looks from MAC
Try Bobbi Brown Metallic Long-Wear Cream Eyeshadow in Moonstone,
Make Up For Ever Aqua Cream in #3, it's immovable and gorgeous! Chanel L'Ombre D'Eau in Torrent,
And in case you haven't heard Tom Ford recently launched a line of twelve lipsticks called Private Blend Lip Color Collection. Shades range from the most perfect nude to a super rich red. The colors are incredibly classic and are designed to flatter every skin tone while imparting just the right amount of moisture and shine to keep your lips from drying out. The line is available at neimanmarcus.com but gather your pennies because at $45 a pop this is not your average lipstick.