A few weeks ago I made the jump. Yes after a year of putting it off I joined Pinterest. But after hearing about the time sucking, lost in la-la land effect that it has on many I immediately limited myself to three days a week for only 30ish minutes per time.  So far it seems to be working out well.  This gives me just enough time to peruse the visual musings of others while adding a few of my own.  One of my favorite things to share are those fabulous iconic images of my idols growing up from Anouk Aimee to Brigitte Bardot and so many more.
Inspired by a recent Refinery 29 long hair Hall of Fame list I just had to come up with a list of my own… Earth shattering certainly not… But entertaining, yes!
Brigitte Bardot- Who could possibly deny the sultry French sex kitten still inspires women far and wide with her just rolled out of bed coif? Though many have tried to imitate it, no one seems to have that je ne sais quoi that she exuded.  And though she oozed sensuality all the way around what would Bardot be without those golden locks?
On the same note the Swiss bombshell Ursula Andress wooed the world when she stepped out of the water wearing that famous white bikini in the James Bond flick Dr No.  Wet or dry she always looked incredible and so did her platinum hair.
And while we are on the subject of blondes before Farrah Fawcett became all the rage, from the late sixties to the early seventies there was Peggy Lipton. Oh how I wanted to be Peggy, she was the cool laid back California  version of all those bombshells that went before her minus the teasing and the curling and the hairspray. Her hair always looked like spun silk… Kind of like the Gwyneth before Gwyneth.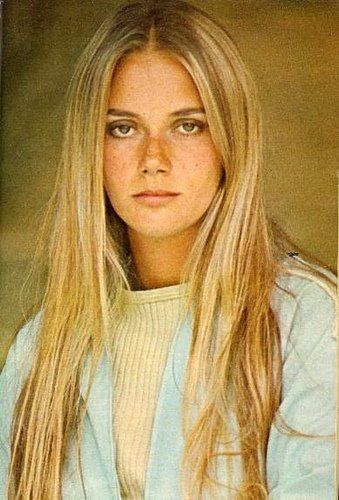 But before you think that I am leaning towards the blondes there was no shortage of brunettes in the bunch.  The one and only who needed just one name only Cher was larger than life. The TV was always tuned in to The Sonny and Cher Show and I for one was over the moon to see someone with super dark hair, a tan and prominent features wearing what I thought were the most absolutely glamorous get ups. It didn't matter whether it was straight and parted down the middle or with blunt bangs and fringe those glossy thick tendrils were amazing, thick and awe inspiring.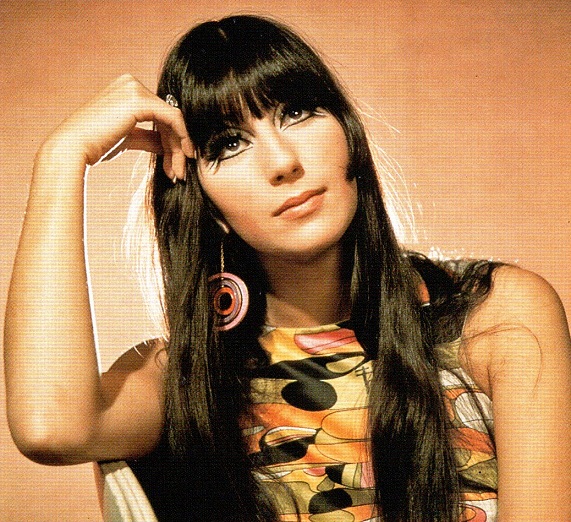 And how could I leave out Betty ( or Bettie as it's often spelled) Page? As a youngster I had no idea what she was all about but in her leopard bodysuit and short fringe of black bangs that perfectly capped off her shoulder length roller -curled hair I thought she was spectacular. I even took a DIY turn at my own bangs in grade school with less flattering results. Betty's trademark tendrils are still as hip as ever.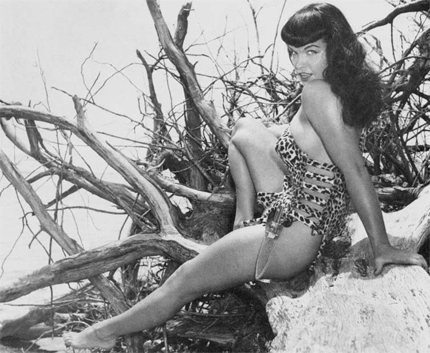 Of course Audrey Hepburn's  caramel colored bangs and perfectly pinned french twist from Breakfast At Tiffany's inspired me so much that I wore a similar look on my wedding day. To this day Audrey still embodies a chic sophistication that so few can capture.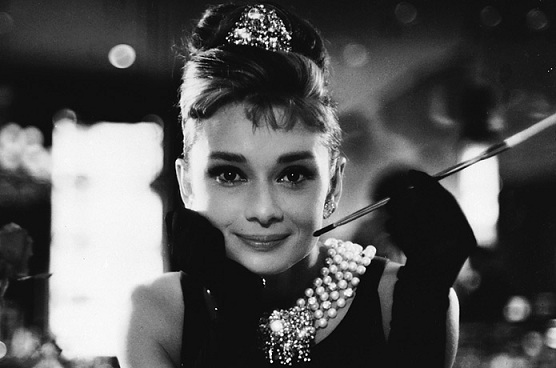 For more icon pinnings check out My Pinterest