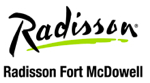 Hosted by: Radisson Fort McDowell Resort
The event will start on: Jun 19, 2011 11:00am
And will end on: Jun 19, 2011 4:00pm
At Radisson Fort McDowell Resort Hotel
10439 North Fort McDowell Road , Scottsdale/Fountain Hills AZ
The Radisson Fort McDowell Resort Ahnala Restaurant, in Scottsdale Arizona, is introducing a special Father's Day Lunch on June 19th, 2011 from 11a.m to 4p.m. This Scottsdale Father's Day Luncheon features Jalapeno & Pineapple Slaw, Ribeye Steaks, Beer Cheese Fondue, as well as Root Beer and Cream Soda Floats.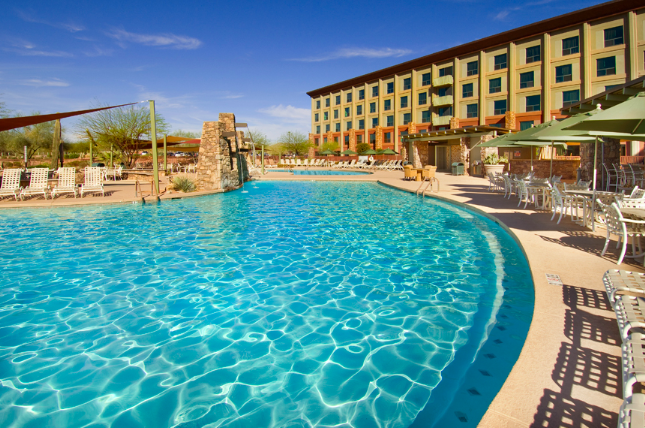 Guests can spend this Father's Day with friends and family while enjoying this Scottsdale Fathers Day Luncheon at this premiere restaurant in Scottsdale AZ featuring authentic contemporary Southwestern fare.
Enjoy a choice of salad, Margherita fruit salad and jalapeno and pineapple slaw, just to name a few, followed by your choice of main dish with the side of your choice. End your mouthwatering experience with an extravagant display of desserts featuring root beer/cream soda floats.
The Radisson Fort McDowell Resort's Ahnala Restaurant in Scottsdale AZ is perfect for special occasions, romantic dinners, business gatherings and is hosting a special Fathers Day Luncheon for guests to enjoy with friends and family.
This contemporary restaurant in Scottsdale AZ offers fine dining in a relaxed setting featuring an eclectic mix of southwestern dishes, spacious dining room, outdoor patio with scenic views and cozy fireplace centerpiece.
For more information on the Ahnala Restaurant at the Radisson Fort McDowell Resort, click here. To make reservations for the Scottsdale Father's Day Lunch, please call (480) 789-5505