If a classic Irish pint of Guinness isn't your beverage pick, an endless variety of Irish-themed cocktails await. Better yet, why not tip a cocktail to yourself that also has the benefit of being low in calories? Scroll down for some fun and easy to craft low-calorie St. Patrick's Day-themed cocktails:

Luck 'o the Mojito (90 calories)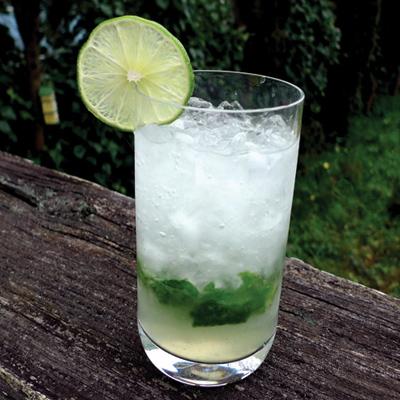 Celebrate St. Patty's Day the healthier way with some fresh green herbs. It's the perfect low-caloriecocktail for those who prefer a drink with a lighter touch but still want to get their spirit on.
How to make it: In the bottom of a Collins or mixing glass, muddle 1 teaspoon sugar, 1 teaspoon water, herbs (1 pinch fresh ginger, peeled and grated, 3 medium basil leaves, 3 mint leaves) and juice of half a lime. Pour in 1 oz. of white rum (or vodka, if you prefer) and stir. Top with crushed ice and club soda. Garnish with a lime wheel.
A two-in-one low cal cocktail and snack, treat yourself to seconds with this festive green sangria.
How to make it: For about six servings, you'll need a bottle of Pinot Grigio, 1 oz. Midori melon liqueur, 1/2 green apple (cored and sliced), 1/2 lime (sliced), 1/4 English cucumber (sliced), 10 mint leaves, 1/2 kiwi fruit (peeled and sliced), and club soda. Combine all ingredients except club soda in a pitcher and refrigerate for a minimum of 2 hours and a maximum of 8 hours. For individual servings, spoon some of the fruit into a wine glass before pouring and then top off with a splash of club soda, diet lemon-lime soda or diet ginger ale to taste.
Dublin Old Fashioned (135 calories)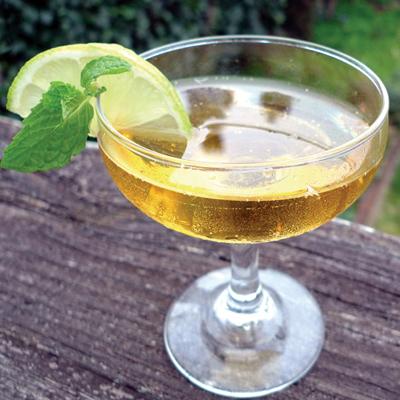 This Dublin Old Fashioned packs a serious punch while still keeping the calorie count low.
How to make it: Fill a cocktail glass with ice and set aside. In the bottom of a shaker, muddle 1/2 teaspoon sugar, 5 mint leaves and 1/4 oz. lime juice together. Add 1.5 oz. whiskey and shake with the ice from the chilling cocktail glass. Pour a small amount of absinthe (no more than 1/8 oz) into the cocktail glass and swirl it around until it coats the entire inside, then pour the absinthe out. Strain the shaker ingredients into the glass and top with a splash of club soda to taste.
Irish Iced Tea (80 calories)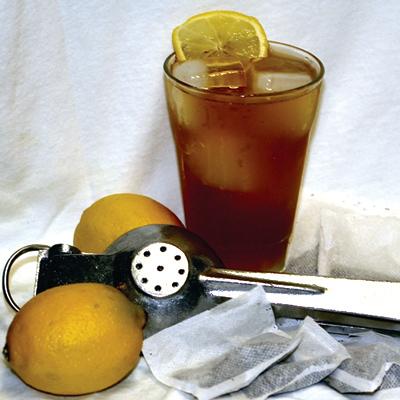 Zero-calorie Irish Breakfast Tea combines with Irish whiskey to make a simple Irish tipple with a twist.
How to make it: Brew 6 oz. Irish Breakfast Tea and let cool. Combine 1 oz. Irish whiskey, 1/2 oz. fresh lemon juice, and tea in a mixing glass. Add ice and stir until chilled (about 20 seconds). Strain over fresh ice in a Collins glass. Garnish with a lemon wheel. Optional: If you want to sweeten it with a teaspoon of sugar, add 16 calories to your total.
Irish Spring (150 calories)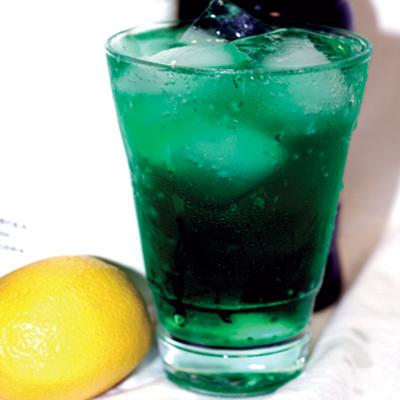 For those with a sweet tooth, this low-cal cocktail has the flavor of a classic green Grasshopper without the extra calories from cream.
How to make it: Fill a Collins glass with ice. Add 3/4 oz. vodka and 1/2 oz. green creme de menthe. Top with 1/4 oz. club soda.
Tip: For any drink, just add absinthe, Chartreuse Green, green crème de menthe, Midori or Sour Apple Pucker for a lucky green tint.
Source: Shape Magazine