Page 1 of 3
Here are the top 10 things to do in Tucson the weekend of February 8-10.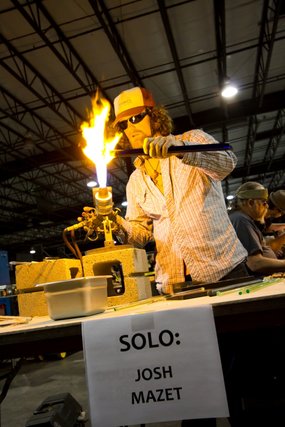 Friday
Flame Off 2013
A flame-working competition among 24 glass artists will take place at the Rialto Theatre at 6:30 p.m. Tickets are $15 per person, or $10 in advance. This one-of-a-kind event is entertaining and an exciting way to spend the evening.
www.rialtotheatre.org.
Bluegrass Concert Series
Southern Arizona Arts and Cultural Alliance and the Desert Bluegrass Association present well-known bluegrass bands the second Saturday of each month, all summer long. The event is at Silverbell Cortara Park in Marana.
www.saaca.org.
Tucson Gem, Mineral and Fossil Showcase
The highly anticipated Tucson Gem and Mineral show, an expo featuring museum-quality exhibits of gems, minerals, fossils, meteorites, beads, art, jewelry, and more, is underway. The show is all across Tucson, at nearly 40 locations, and is free and open to the public.
www.visittucson.org.