Page 1 of 3
Here are the top 10 things to do in Tucson the weekend of January 4-6.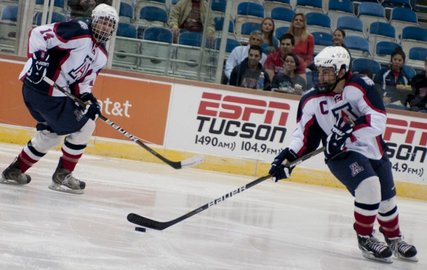 Friday
Arizona Wildcat Hockey
The University of Arizona hockey team will play Minot State Friday, January 4 at 7:30 p.m. at the Tucson Convention Center Arena. Downtown Tucson is sure to be alive with excitement for the event. Tickets range in price from $5 to $17.
www.arizonawildcathockey.org.
Holidays at the Corbett House
Friday, January 4 marks the last day that the historic mission-revival style Corbett House will be open for tours and decked out in holiday decorations. The house, part of the Tucson Museum of Art historic block, is open for tours at noon and 1 p.m. Tickets are $10 per person, with discounts for seniors, students, youth and military members.
www.tucsonmuseumofart.org.
Mark Sublette Medicine Man Gallery
An exhibit of Navajo blankets will continue through Friday, January 4 at the Mark Sublette Medicine Man Gallery on Sunrise Drive. Hours of the gallery are 10 a.m. to 5 p.m. Admission to the gallery is free.
www.medicinemangallery.com.