Page 1 of 3
Here are the top 10 things to do in Tucson the weekend of November 16-18.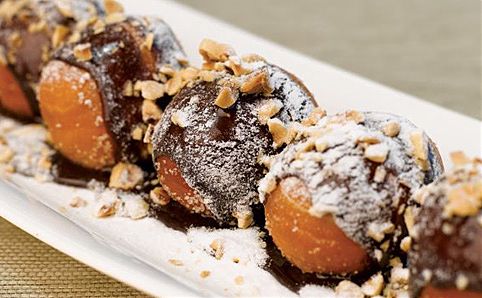 Friday
Sweet Charity Desserts for a Cause
Join the Southern Arizona Arts and Cultural Alliance for a sweet culinary inspired dessert fundraiser to support arts education and therapeutic arts programs in our communities. Sweet Charity will feature some of the most decadent and artistic desserts you have ever experienced. Area restaurants and chefs will participate in the 2012 Sweet Charity competition with their signature dessert and cocktail creations. The event takes place at the Plaza Colonial Courtyard.
www.saaca.org/Sweet_Charity.html.
Mell Modern-Grand Opening of New Medicine Man Gallery
Mark Sublette Medicine Man Gallery invites you to the Grand Opening of their new Tucson location.  The internationally known painter and sculptor Ed Mell will be exhibiting new work for is show "Mell Modern." The event takes place at the Ventana Village Center.
www.medicinemangallery.com.
Guatemalan Craft Sale
Mayan women of Guatemala live in the mountain villages of their ancestors, weaving colorful textiles using traditional back-strap looms. The intricate patterns of their weaving are both ancient and modern, reflecting symbols of the pre-Columbian past and the spiritualism of the weaver, through patterns revealed in dreams. Offered for sale at this special trunk show will be an array of clothing from flowered huilpiles (square-cut blouses) to colorful rebozos (shawls), as well as fabric on the bolt, contemporary purses, vests, table runners and colorful beaded jewelry. The event is from 10 a.m. to 4 p.m. at Tohono Chul Park.
www.tohonochulpark.org.
Sabino Canyon Fall Hike
Sabino Canyon is offering you the perfect way to get outdoors and enjoy the beautiful Arizona fall weather. A medium-difficulty hike to Hutch's Pool, lasting 6 hours and over 8.2 miles, will begin at 8:45 a.m. The event is free, but an $8 tram ticket can be purchased for those who do not want to walk an extra 7.4 miles round trip from the visitor center.
520.429.4492