Page 1 of 5
Fox Tucson Theatre has been a favorite local hotspot for comedy, plays, movies, and music since 1930. Located in the heart of downtown, the theatre's romantic setting is perfect for a night out. Here are some highlights of what Fox has in store for the remainder of 2012.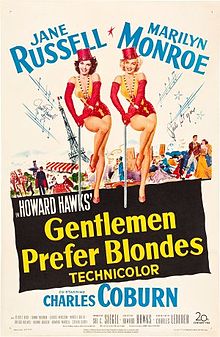 Gentlemen Prefer Blondes
Saturday and Sunday, October 6 and 7, Fox will screen the film classic, Gentlemen Prefer Blondes. The film tells a tale of two singers who travel to Paris on a great adventure. The 1953 classic will show at 7:30 p.m. Tickets are $5 to $7 per person.