The Ritz-Carlton, Dove Mountain, has announced its new Roadrunner food truck experience. Groups of resort guests can experience the incredible dining-on-wheels fun, with good food to boot.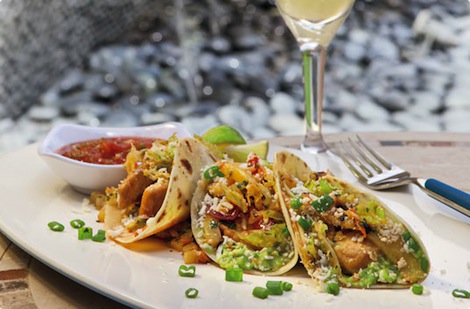 The experience features a food truck concept with a touch of true luxury, providing mobile banquet menus and innovative outdoor dining. Groups have the option of being parked next to a lunch events lawn, outside a ballroom or boardroom, poolside, or at a nearby ranch. The beautiful areas surrounding the resort allow for a food truck experience as beautiful and relaxing as it is delicious.
Whether groups are celebrating together, meeting for work, or just getting friends together, the concept adds a new level of "street" cuisine to the lavishness of the resort. The concept may be booked as part of any meeting or event hosted at the Ritz-Carlton, Dove Mountain. The truck will also appear regularly on autumn Sundays at the resort's new Sunday Tailgate Experience at Ignite Lounge.
The truck is owned and operated solely by the resort, and the Ritz-Carlton's skilled culinary team prepares all cuisine. Guests can stop for a "Taco Break" with fish tacos, buffalo tacos, vegetarian tacos, and Korean BBQ tacos. If burgers are more your style, try the "Sliders" truck, featuring fish sliders, classic burger sliders with candied bacon, chicken sliders, and more.
Other food truck themes include "Around the World," "Tailgating," "Gastropub Fare," "Old Fashioned Ice Cream Truck," "Latin Flair Desserts," "Deep Fried Goodness," "Just Desserts," "Asian Inspiration Desserts," "Mocktails," and "Flavored Ice Teas."
Whether you are looking for a fun way to present drinks and desserts, or for a full-on tailgating party, the new Roadrunner food truck experience has it all. Plan your next event at the Ritz-Carlton, Dove Mountain, for a unique experience that everyone will love.