Page 1 of 3
Here are the top 10 things to do in Tucson the weekend of Feb. 24-26.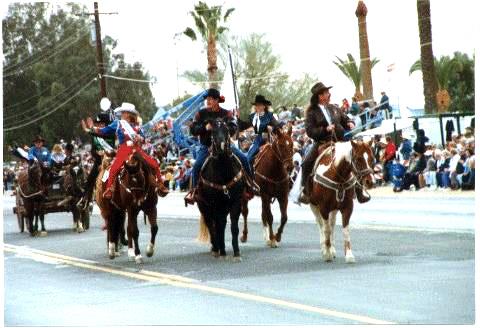 Friday
La Fiesta de los Vacqueros Tucson Rodeo
As one of the top 25 professional rodeos in North American, La Fiesta de los Vacqueros (Celebration of the Cowboy) is back. Located at the Tucson Rodeo Grounds, the event goes through Feb. 26. Gates open at 11 a.m. and the day features a junior rodeo, professional competition and Coors Barn Dance.
www.tucsonrodeo.com.
A Night With the Stars
Volunteers from the Tucson Amateur Astronomy Association will provide an explanation of stars, planets, and other space treasures from 6 to 8 p.m. at Tucson Mountain Park Ironwood Picnic Area. The event is free and open to the public. Telescopes are provided for viewing.
520.615.7855
Food Truck Friday
What better way to spend a Friday evening than perusing various Tucson food truck vendors? Free admission, the weekly Friday event is a cheap way to satisfy any dinner craving. Eleven local food trucks will be present at Bookmans on Grant Road from 6 to 9 p.m.
520.325.5767