Kathy Shayna Shocket has the inside stories on people making a difference.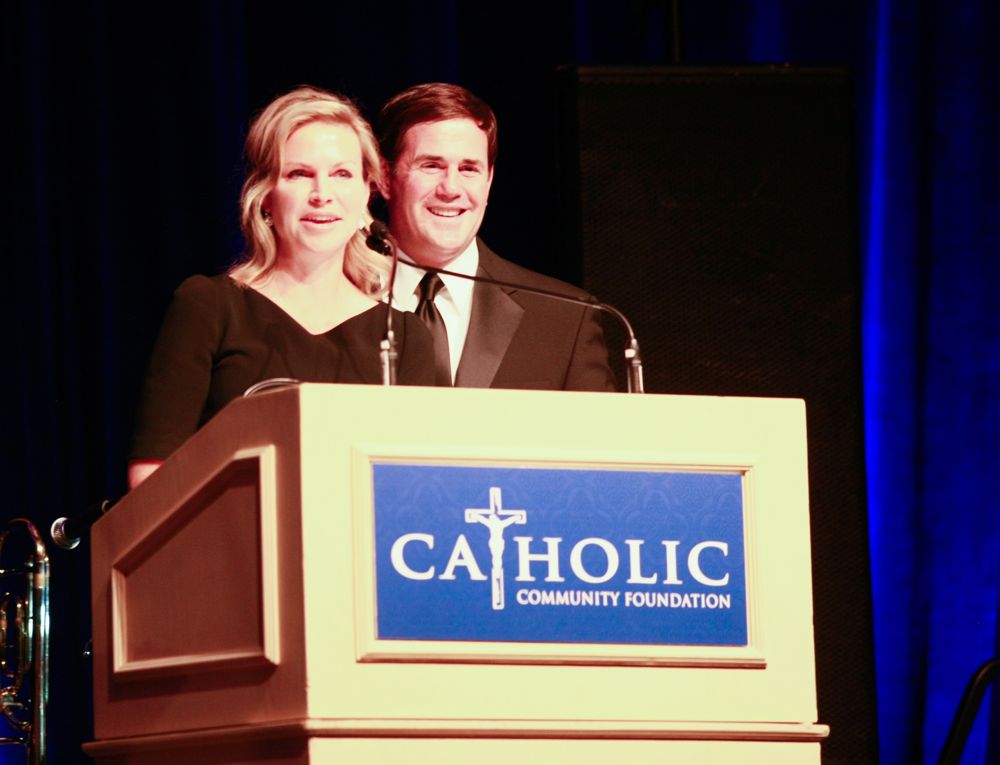 How one non-profit is trying to become a better grant maker. 
Many fundraisers and volunteer event planners struggle with the question of whether or not to include a live "ask" to fund programs and grants during the events. There's no correct answer, experts say, because every charity will have different needs. The Catholic Community Foundation is among the many non-profits which has addressed this issue over the years in regard to its annual Crozier Gala. It's been a vehicle they've utilized to raise funds in years past, however two years ago, they chose not to include it in the evening's program. 
This year, for its 25th annual gala of which Arizona State Treasurer Doug Ducey and his wife Angela Ducey (pictured above) were the Gala Chair Couple, the foundation decided that awarding "surprise" grants was a better way to showcase its work in the community and cultivate new donors for the future.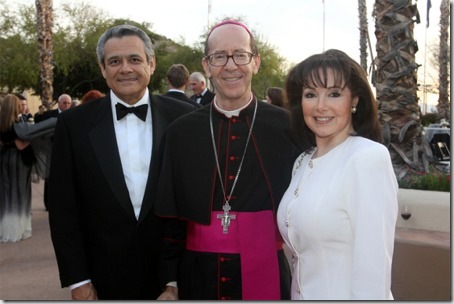 (Gala Chair Couple 2012 Tony and Milena Astorga with Bishop Thomas J. Olmsted )
The organization and event committee in partnership with corporate sponsors and individual donors raised funds prior to the dinner to cover grants that fall outside the categories of the charity's $419, 825 grants already awarded for 2012. The 18 new, one- time grants of $110,000 awarded to important charitable work in Arizona, were announced as part of this year's gala program.
(Philanthropists and community leaders Jim Bruner, Foundation Board Emeritus and wife Sandy Bruner) 
 As Doug Ducey points out, the "surprise" grants were a unique way  to connect with donors more and focus on  becoming a better grant-maker. The foundation's Brigitte Dayton adds, "This is a stepping stone to becoming a better grant maker."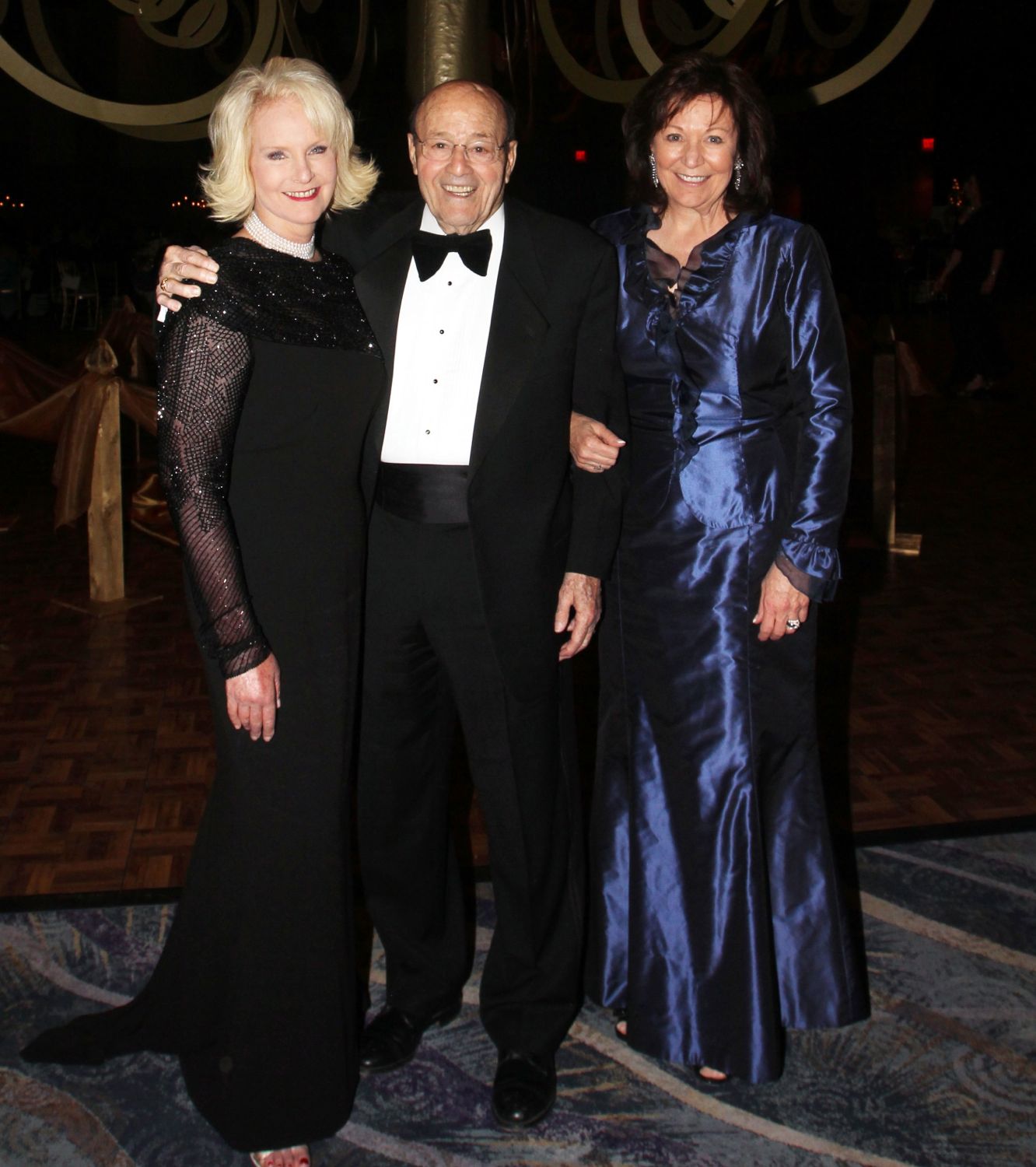 (Cindy McCain (wife of Sen. John McCain) with 2012 honorees Joe Garagiola, Sr.. and Sharon Harper) 
The success of the Crozier Gala reflects the steadfast support for the foundation and the involvement of prominent community leaders. Baseball hero Joe Garagiola, Sr. and philanthropist and community leader Sharon Harper, president and CEO of the Plaza Companies; were honored at the 2012 gala.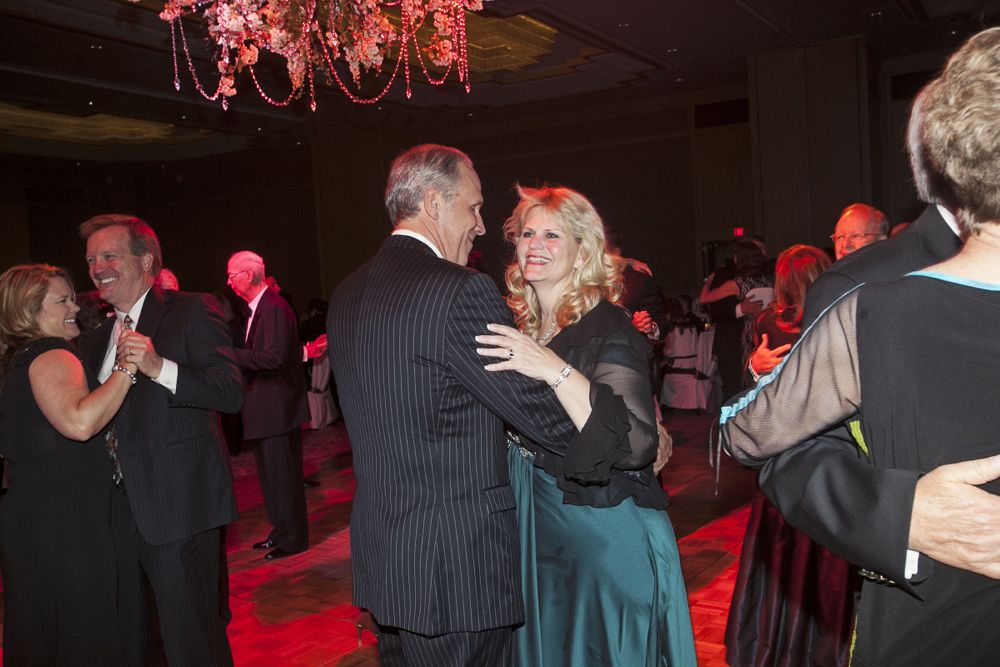 (Dr. Edgar Staren of Cancer Treatment Centers of America with wife Lisa Staren will be the Gala Chair Couple for 2014)
Among the Foundation's prestigious board members for example, who were on the 2013 guest list were  Candace Wiest, president and CEO of West Valley National Bank,  Jim Bruner, executive vice president of Mutual of Omaha Bank, F. Michael Geddes, chairman and president of Geddes and Company; and Paul Critchfield of the Virginia G. Piper Charitable Trust (Paul Critchfield's wife Claudia Critchfield is a former Gala Chair of the Crozier Dinner.)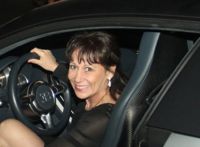 Kathy Shayna Shocket is a Reporter, Photographer and TV Field Producer based in Phoenix. She is a former TV Reporter and her stories have been published in TIME Magazine, Money Magazine, PEOPLE Magazine, the Hollywood Reporter and the New York Times. You can reach her at redkarpetgirl@aol.