Sasha is a two-year-old purebred German Shepherd and Starlight is a ten-month-old purebred Husky.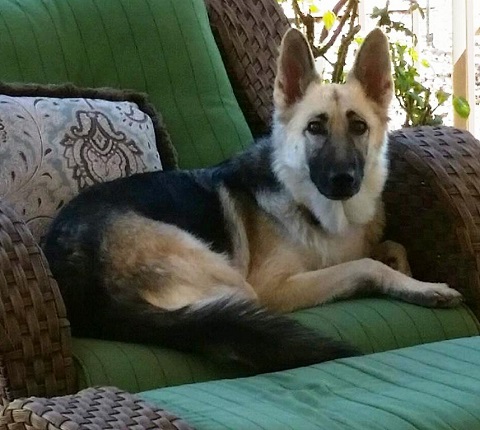 Sasha is a very sweet dog approximately 18 months to 2 years old. She was found in a park last June with only a collar. She is very hesitant towards people especially men possibly due to her prior history. She has been living with her foster family with hopes of her getting over her fear. She is very attached to her foster mom and is good around kids. She would do well with a single woman or mom and kids. Preferably, someone who works from home.
Sasha has been through several weeks of personal training at Top Dog AZ. She knows her basic commands and can walk on the leash. She can go into the crate but doesn't like it when she can't see anyone. Sasha loves playing fetch with the ball. Sasha is spayed, up to date on her vaccines and chipped. Sasha is great with other dogs, great with kids, but we will not put her into a home with dog.
If you are interested in meeting her, please fill out and application. Her adoption fee is $250.00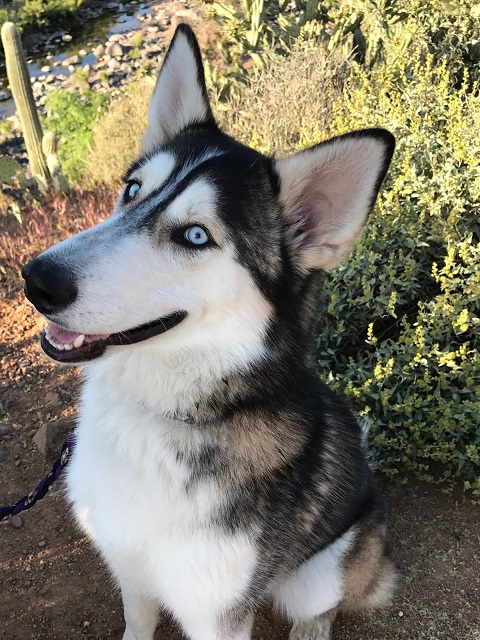 Starlight is a sweet, energetic young pup looking for a very active family who will provide exercise, training and love. She's housebroken, has some basic obedience training and loves to play and snuggle. Starlight will need a family who can be with her most of the time, as she is only 10 months old - and a bored husky can be a destructive husky.
Starlight is spayed, microchipped, and up to date on all vaccines. Her adoption fee is $400.
If you are interested in meeting her please fill out an application.
Lucky Dog Rescue is an all foster-based and all volunteer-run organization. Any money donated to us goes directly to the care of our dogs. We are a registered 501(c)3 nonprofit organization. We are always looking for new foster homes, volunteers, that share our passion. Please feel free to email us for more information on how to donate or volunteer This e-mail address is being protected from spambots. You need JavaScript enabled to view it
Please visit our homepage to learn more about us. www.luckydogrescue.org
If you can't adopt right now, why not consider fostering a dog? Fostering dogs helps us save dogs from high-kill shelters. We provide anything monetary your foster dogs will need; you provide the love and a comfy home. For more info please email: This e-mail address is being protected from spambots. You need JavaScript enabled to view it