Four German Shepherd/Rottweiler mix puppies are available for adoption by Lucky Dog Rescue.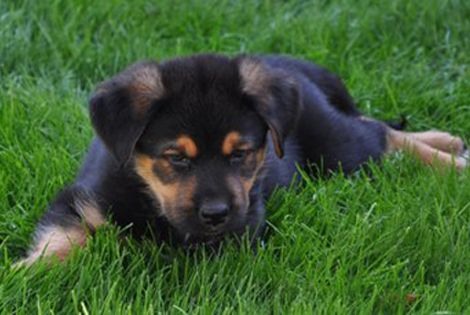 Caribou (female), Moose (male) and their siblings, Michael (male) and Janet (female), are darling little pups that came to Lucky Dog Rescue with their Mom when they were 10 days old. Their Mom is a purebred German Shepherd of great breeding and a wonderful disposition. Their dad is a purebred Rottweiler, also of great temperament. These little guys are 7 ½ weeks old as of Nov. 22 and will be available after they're neutered and spayed this coming week. These little pups will be micro-chipped and have all their shots by the time they go into their new home.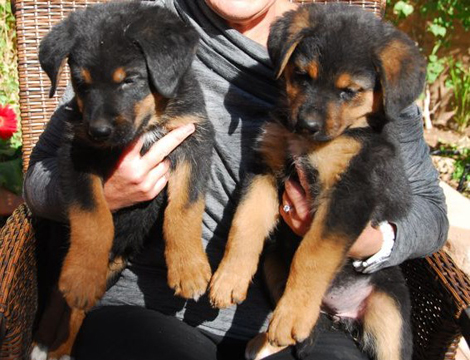 Lucky Dog Rescue strongly suggests reading up on both breeds- they will NOT adopt these dogs into a home with very small children due their size.
Training is also recommended, which Lucky Dog Rescue can help you with. These dogs are of exceptional character and will be a great addition to any family.
The adoption fee for these puppies is $200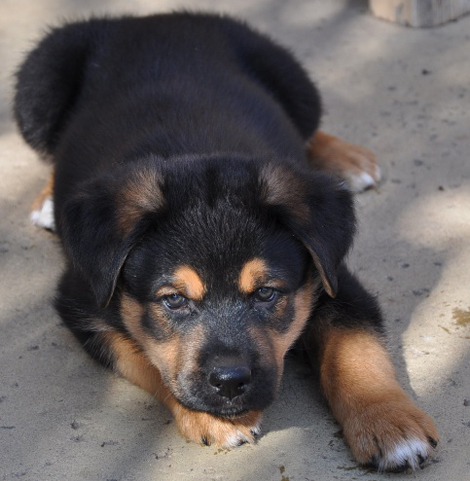 For more information about these puppies, or other wonderful dogs for adoption, email This e-mail address is being protected from spambots. You need JavaScript enabled to view it or check out www.LuckyDogRescue.org.