Hutch is a three-month-old Labrador Retriever/Hound mix and Nena is a four-year-old purebred Labrador Retriever looking for new loving homes.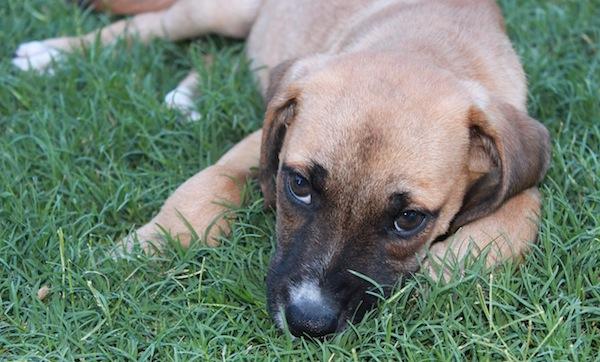 Hutch is a baby Labrador Retriever mix, who was given up because the family already had too many pets. Hutch had a rough start as he was abandoned at the shelter, covered in ticks, at only eight weeks old with his siblings Starsky & Zoila. Although small now, they are estimated to be large dogs, 50-60 pounds.
Hutch is the perfect combination of an active puppy and adoring lap dog. He is adventurous, fearless and loves to snuggle. Hutch has mastered the stairs and the doggy door and is happy to try out the next adventure you have for him. Once all tired from the day's activities a good snuggle in your lap is the best way to finish off the evening. Drinking from the hose, playing tug of war, lounging in the grass and exploring the backyard are some of Hutch's favorite activities. A fenced yard is a requirement for Hutch.
Hutch, like all puppies, should not be left alone for more than a few hours each day. The right family for Starsky will be ready to take him to puppy class, and be prepared for housebreaking accidents. Puppies require lots of attention, and are lots of work, but the joys of puppyhood are very rewarding. Good dogs take work.
Hutch is neutered, up-to-date on vaccines, and will be micro chipped prior to adoption. His adoption fee is $250. If you'd like to meet this sweet boy, please submit an application. www.luckydogrescue.org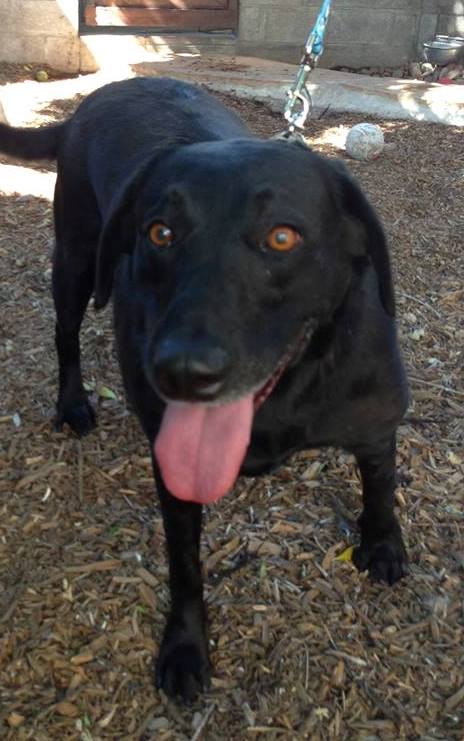 Sweet girl Nena came to us after her owner died. Nena is a four-year-old purebred Labrador Retriever. She is a very friendly girl that loves everyone. Nena has lived with other dogs and loves people and kids.
Nena is a little bit overweight but it is easy to fix with a little less food and exercise. Nena is housetrained and a perfect lady in the home. Nena walks great on the leash, too. Nena is spayed, current on all her vaccines, vet checked and micro chipped.
Her adoption fee is $200. If you are interested in meeting her, please fill out an application on our homepage. www.luckydogrescue.org. Nena is looking for a foster home.
If you can't adopt right now why not consider fostering a dog? Fostering dogs helps us save dogs from high-kill shelters. We provide anything monetary your foster dogs will need; you provide the love and a comfy home. For more info please email: This e-mail address is being protected from spambots. You need JavaScript enabled to view it
Lucky Dog Rescue is an all foster based and all volunteer run organization. Any money donated to us goes directly to the care of our dogs. We are a registered 501 c3 nonprofit organization. We are always looking for new foster homes, volunteers, blankets, leashes, food….. anything that has to do with dogs with can use. Please feel free to email us for more information on how to donate or volunteer This e-mail address is being protected from spambots. You need JavaScript enabled to view it