One-year-old Blossom showed up on a Good Samaritan's door in an effort to find the perfect forever family.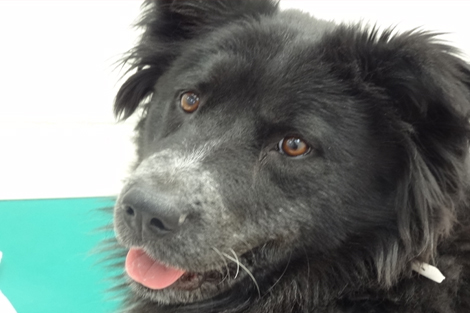 Blossom is a timid and reserved one-year-old who is waiting for the perfect family to get her to come out of her shell. Cautious around kids and a bit shy with other dogs, Blossom is learning to trust the world again and those in it.
Her sweet nature lends itself to warming up to people pretty quickly and those big soulful brown eyes have a way of working themselves right into your heart. Because Blossom's history is a bit of a mystery, her new family will need to be willing and able to show her the tricks of the trade. Please be sure to bring all family members (older, mature children and canines) to AHS' Campus for Compassion located at 1521 W. Dobbins Road in Phoenix for a meet and greet.
Her adoption fee is $110 and includes spay surgery, vaccinations and follow-up vet exam. For more information, please call 602-997-7586 x 1045 and ask for Blossom or animal ID number A436326.