With a well-maintained beard and name like Harold, you would assume that the Lhasa Apso mix was a distinguished gentleman. He loses all his regal dignity however as he runs a few laps around the yard like a clumsy goofball.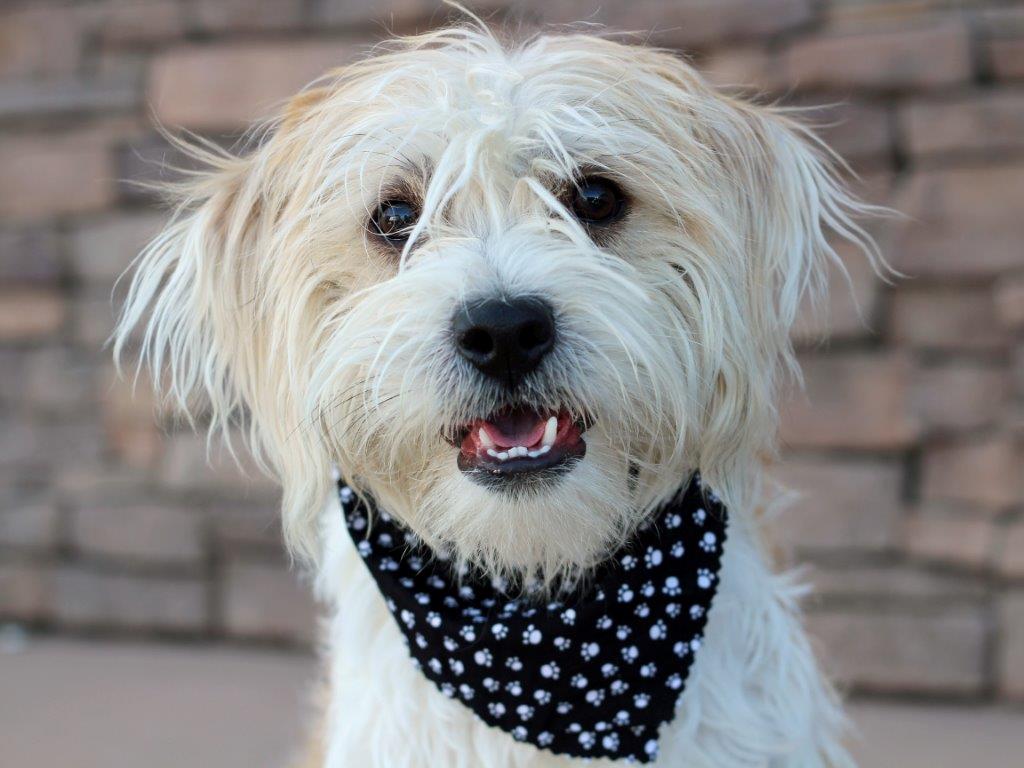 Life is an ADVENTURE for this bouncy, fuzzy-wuzzy 8-month-old- he is always full of fun and not above a bit of mischief. Harold is a wiggly, kissy example of perpetual motion and he loves to play more than anything else- especially with people and older kids. If not, Harold may have to rely on other playful canines to keep him entertained and having access to a dog door will keep the rowdy games outdoors. At the end of the day, Harold is happy to sprawl out and chew a bone until he falls asleep.
Harold is available NOW at the Campus for Compassion located at 1521 West Dobbins Road in Phoenix. His adoption fee is $160 and includes his neuter surgery and vaccines. For more information call 602-997-7585 x 1045 and ask for animal ID number A434189.