Russ is a loyal, faithful, family-oriented German shepherd with a regal appearance and a comical, fun-loving personality.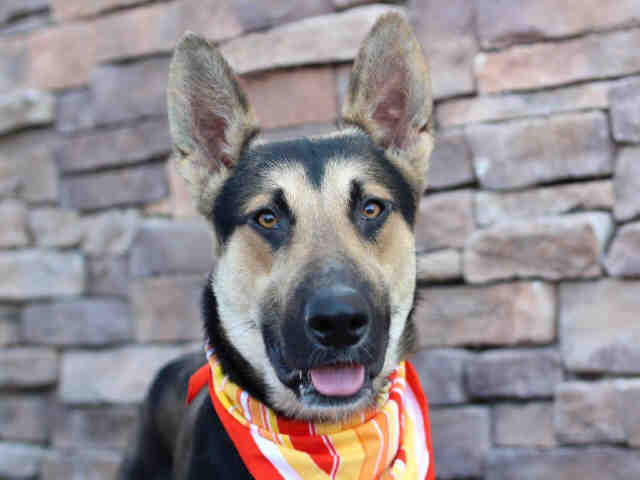 Russ loves only one thing more than a tennis ball and he hopes to find a home with kids to hang out with.
Given up because his previous owner didn't have time for a young active 1-year-old dog, Russ now searches for a new home with a spacious yard and someone to throw a ball for him.
Not only is Russ a fetching machine but he is also very obedient having mastered several tricks and his housetrained as well. He is great with other dogs and would love to have a canine pal in his new home.
Russ is available NOW at the Campus for Compassion located at 1521 West Dobbins Road in Phoenix. His adoption fee is $110 and includes his neuter surgery and vaccines. For more information call 602-997-7585 x 1045 and ask for animal ID number A433499.