She may be small but this Parsons Russell terrier is no lap dog. True to her breed, this 4-year-old busy body loves adventure!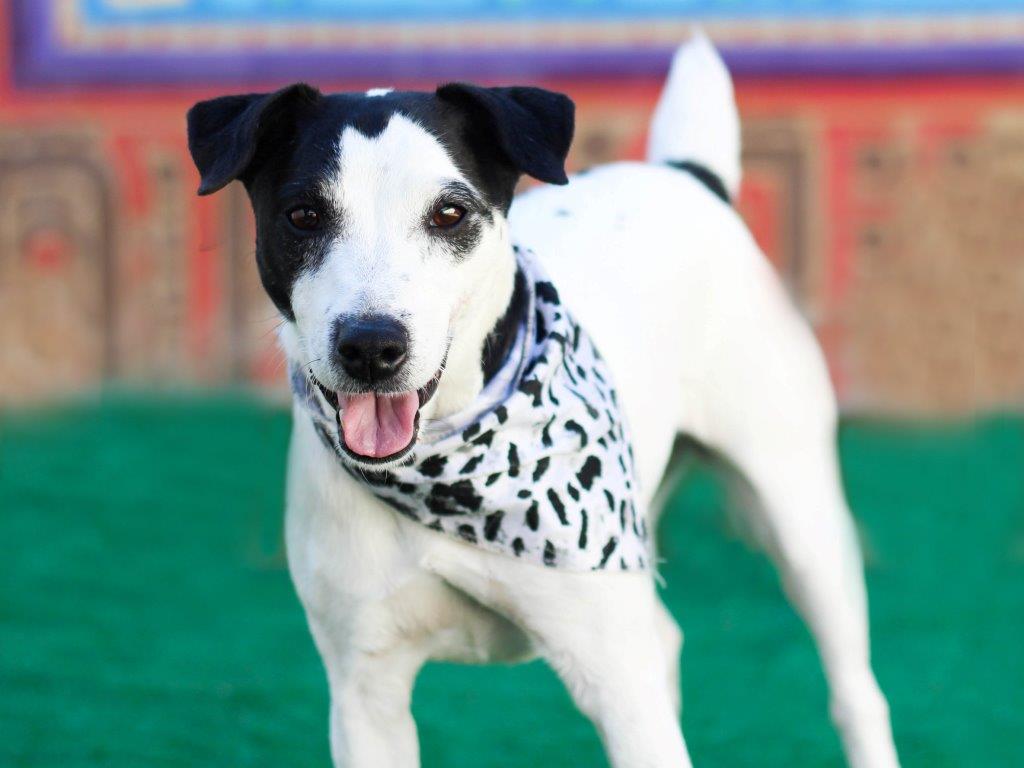 Hot Lips came from a family of prospectors and this active girl would accompany her owners while they were out exploring and searching for fortune. They trained her well and she is extremely smart, eagerly performing tricks like sit, down, stay, and will even twirl on her back legs when you ask her to dance.
When she was a pup, she was bit by a snake while out in the wilderness and that is why she has a scar on her face. She is one tough doggy though and is willing to tackle just about anything. You want to hike mountains? She will race you up the trail. If you want to run a marathon, she will be your training partner. And you couldn't ask for a better camping buddy. Daily exercise, games of fetch in the yard and going for long long walks will keep her content in her new home.
She is also a very loyal friend. Even when she's out on an adventure she won't leave your side.
She prefers male canine companionship and will only share her home with older kids or adults. A family meet and greet is required to ensure a good match.
If you need a partner for life's adventures then look no further than Hot Lips.
She is available NOW at the Sunnyslope Adoption Center located at 9226 N 13th Avenue in Phoenix. Her adoption fee is $110 and includes her spay surgery and vaccines. For more information call 602-997-7585 x 2045 and ask for animal ID number A426763.