They are very animated, active, and energetic. They also are very sweet and affectionate!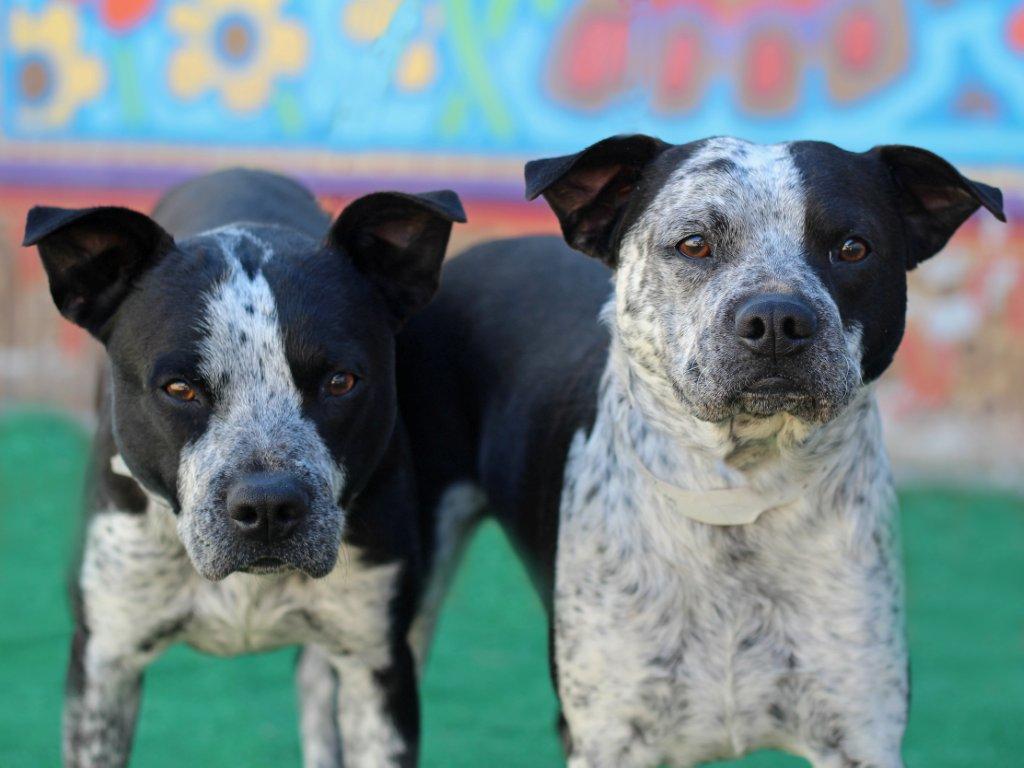 Elmer and his best buddy Mater were dropped off at the Arizona Humane Society because their owner was moving out of state.
These two Boston terrier/ Cattle dog mixes love to play and their favorite game is tug. Elmer is the clever one who knows how to get the best of his brother Mater. When they are playing tug, Elmer will try and drag Mater through the dog door but since they can't fit through the door side by side, Mater has to eventually let go of the rope. These brothers have been together since birth, so they must go home together on the buddy system (two for the price of one.)
They will need lots of toys to play with and when you give them a new toy, they will shake the toy all around with excitement! They know sit and are partially housetrained, however they are used to being crated during the day while their owner is away. They share everything from toys to treats and even dog beds. These two sweet boys are sure to be the perfect addition to a loving family!
They are available NOW at the Campus for Compassion located at 1521 West Dobbins Road in Phoenix. Their adoption fee TOGETHER is $110 and includes their neuter surgery and vaccines. For more information call 602-997-7585 x 1045 and ask for animal number A427539-40.