Lifelong friends promise twice the love!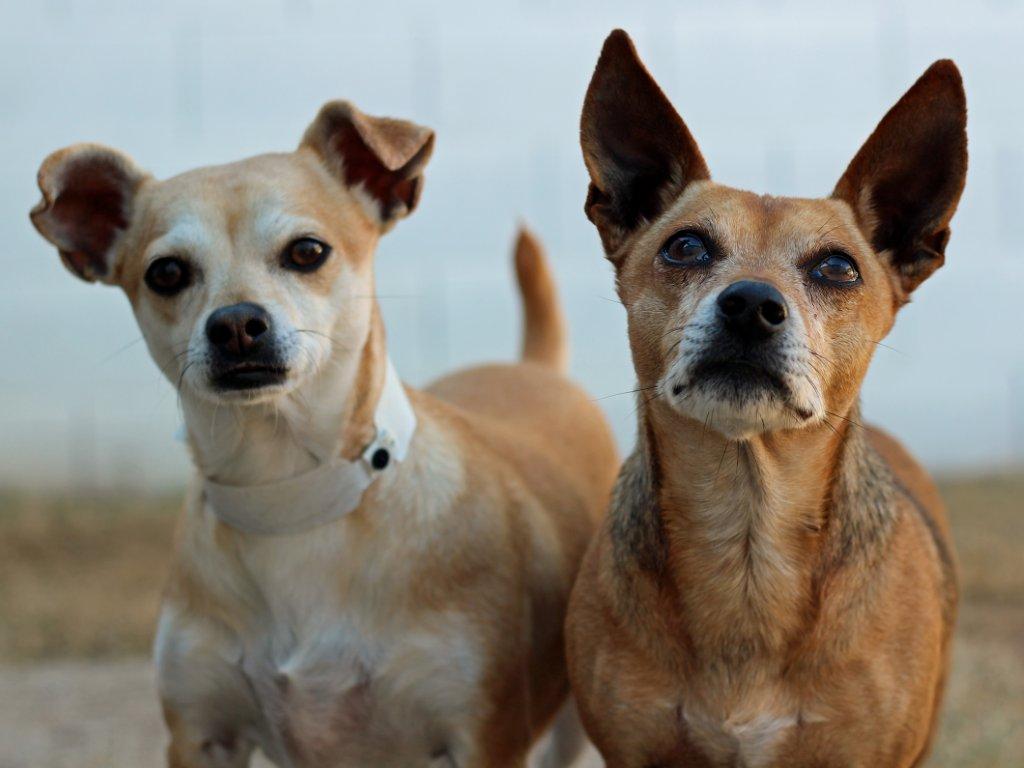 Bambi can't remember life without Charlie and Charlie has no idea what waking up would be like without Bambi sharing the dog bed. Wherever Bambi goes, Charlie must follow and that's why these two inseparable Chihuahua mixes must remain together in their new home.
Having spent all 7-years of their life together, the two know each other as well as a married couple and they share everything from dog beds to toys. Treats however, must be handed out separately. Charlie and Bambi are well past their puppy years and are happy to curl up near your feet. And when they are feeling spunky, they will trot through the dog door to race around and play.
These two are available NOW at the Sunnyslope Adoption Center located at 9226 N 13th Avenue in Phoenix. Their adoption fee TOGETHER is $35 and includes the spay and neuter surgery and vaccines. For more information call 602-997-7585 x 2045 and ask for animal ID number A415379-75.