Lily is a 54-pound Boxer with a nub tail and a beautiful brindle coat. Her size may intimidate some but her happy wiggly body gives her away for the softie she really is.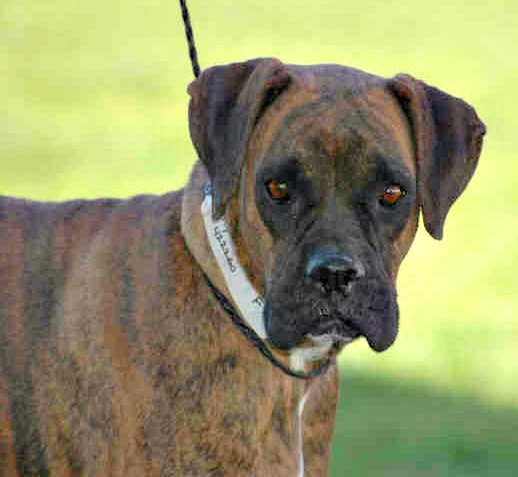 At the age of four, Lily only needs moderate exercise for her short burst of energy and her energy is spent after a brisk walk around the park. Afterwards, she is content to plop on a cozy dog bed and chew a bone while her owner completes household tasks or lounges around.
Polite and well-mannered, Lily walks well on a leash, has mastered a few tricks and is housetrained making her the perfect indoor companion. She is a sucker for belly rubs and ear scratches and will shower you with sloppy kisses as a token of her appreciation. A family meet and greet is recommended to ensure a good match so bring the kids and your current canine down to the shelter for a meet and greet.
Lily is available NOW at the Arizona Humane Society's Campus for Compassion located at 1521 West Dobbins Rd in Phoenix. Her adoption fee is $110 and includes her spay surgery and vaccines. For more information call 602-997-7585 x 1045 and ask for animal ID number A422260.