Louie is a happy-go-lucky Cairn terrier mix whose charming personality will steal your heart in mere seconds.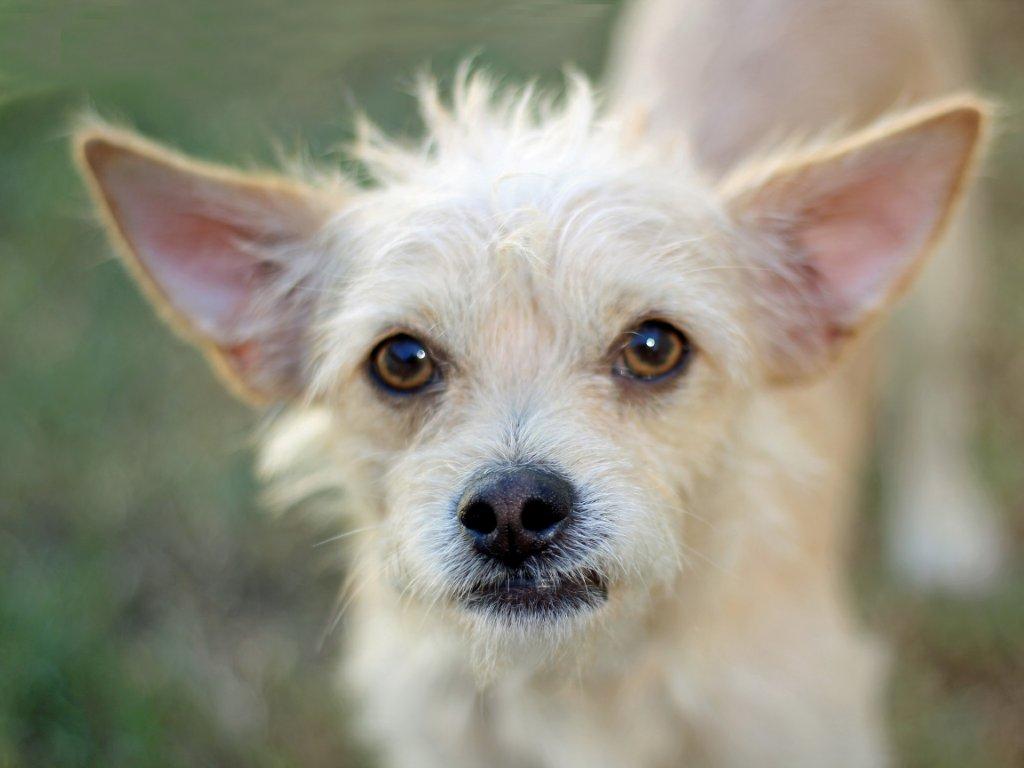 Louie arrived at AHS on Halloween as a sad and lonely stray. A warm bubble bath lifted his spirits and now he struts down the sidewalk every morning on his walk as if he is taking the world by storm. At two years of age, he has a long "to-do" list with "playing" at the top of the list followed closely by snuggle time with those he loves most. His scruffy coat and adorable Mohawk attracts the attention of all wherever he goes and this sweet boy greets everyone with a swift tail wag and an endless supply of sloppy kisses.
Louie is available NOW at the Arizona Humane Soicety's Campus for Compassion located at 1521 West Dobbins Road in Phoenix. His adoption fee is $110 and includes his neuter surgery and vaccines. For more information call 602-997-7586 x 1045 and ask for animal ID number A419392.