Lucky is a spunky Rat terrier mix with a scruffy coat and plenty of energy to burn.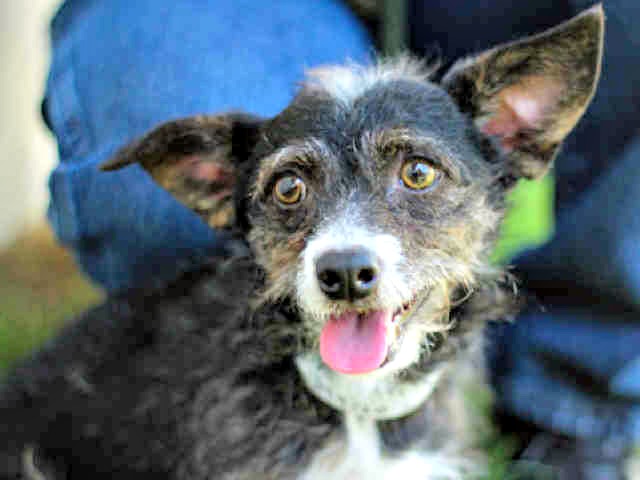 Although Lucky can be reserved with strangers at first, this goofy one-year-old wiggles and dances with excitement when someone he knows strolls through the door and moments later he rolls over for a belly rub.
Despite his short legs, Lucky can move quickly when his mind is set, as when reclaiming the yard from invading lizards, butterflies and pigeons. He will need daily walks and playtime to keep him happy and healthy and when his energy is spent he is happy to curl up on his cozy dog bed and nap for a few hours. He is leash and housetrained and has a firm grip on most of the basic commands. He will do almost anything for a cookie so teaching him new tricks should be a breeze.
Lucky is available NOW at the Campus for Compassion located at 1521 West Dobbins Road in Phoenix. His adoption fee is $110 and includes his neuter surgery and vaccines. For more information call 602-997-7585 x 1045 and ask for animal ID number A394760 or visit www.azhumane.org.