Page 1 of 2
With our unbeatable springtime weather shortly coming to and end, it's time to get outside and have some fun! Here are some pretty amazing (and mostly FREE) activities for you and your family to enjoy this weekend.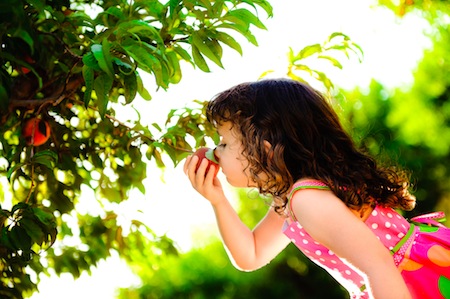 April 19th-21st, 2013
 Free! Spend the Day at Schnepf Farms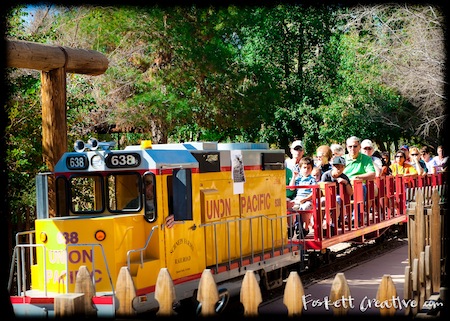 (Thursday-Sunday, 9am-4pm)
Bring your family to Schnepf Farms this weekend, admission to the farm is free and fun for the entire family. Schneph Farms, designated as an Arizona Treasure, is the largest peach grower in the state with 6 different varieties and was also voted the best U-Pick farm of 2012 by Phoenix New Times.

Want the freshest organic vegetables in your kitchen? You can pick your own organic fruits and vegetables in the U-Pick orchards and gardens at $1.50 per pound. You can also enjoy a train ride for $3.00 or a hayride tour through the orchards for $5.00. Other activities include a FREE petting zoo and a visit to the Country Store and Bakery. What a great way to spend time with the family this weekend!
Here's a list of the vegetables available now: spinach, romaine, red leaf lettuce, endive lettuce, green onions, carrots, beets, turnips, kale, broccoli and swiss chard.
Starting Mother's Day this year, people will be able to pick peaches every weekend through the 2nd week in June. Apricots, plums and apples will also be available!
For more information visit the new Schnepf Farms website!
Free! Wild West Fest at Pinnacle Peak Patio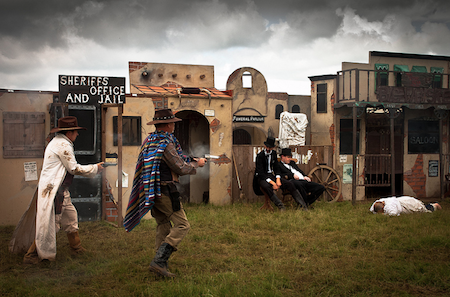 (Saturday, April 20 12pm-10pm)
Pinnacle Peak Patio and Steakhouse, Arizona's largest western steakhouse and one of the grandest western entertainment venues, is planning the first annual Wild West Fest for the public. The event will take place on Saturday, April 20 beginning at 12:00 pm and feature stunt shows and gunfights, western entertainment, food and drink specials and other surprises.


During the event, the famed steakhouse will offer something for every age and demographic. Along with the gunfights, excitement will include a kids' corral with western fun for children, a western casino, food and drink specials, house-brewed root beer, live music and mechanical bull riding. During the event, Pinnacle Peak Patio also will introduce a new outdoor bar known as the Watering Hole for craft beer lovers.
For more information visit the Pinnacle Peak Patio website.
Free! Spring Food Truck Festival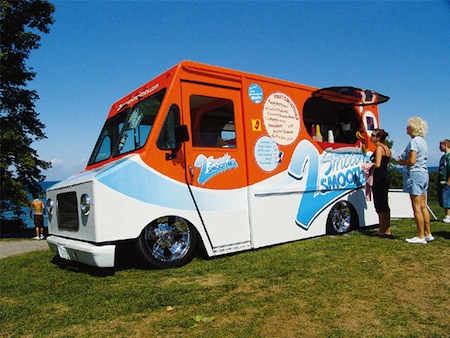 (Saturday, April 20 11am-6pm)
Nearly two-dozen of the Valley's top gourmet food truck vendors will be serving everything from barbecue to Asian cuisine, from organic health food to homemade pies, from coffee, beer to "lunch-aritas" at the First Annual Spring Food Truck festival in central Phoenix.

A coalition of 22 of the most popular food trucks have committed to the event, sponsored by MEGA 104.3 radio, 101.1 The Beat, Coors Light and Chicanos Por La Causa, a local social services agency, to which a portion of the proceeds will go.


In addition to the food trucks, there will be face painting, music, local retail and grocery shopping, and booths with jewelry, crafts, personal training and massage.
The Spring Food Truck Festival is located at the Park Central Mall on Central between Thomas and Osborn.
Free! The Polo Series of Scottsdale: Spring Cup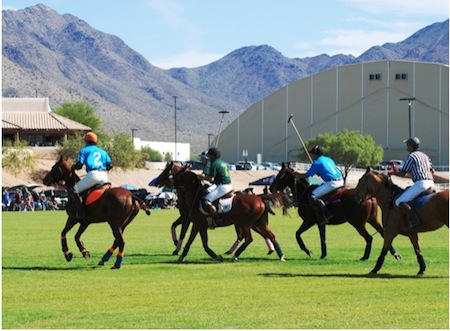 (Saturday, April 20th 1pm)
Arizona's biggest polo club is hosting what will be a great day for families and friends. Roll up your vehicle, take the chairs out of the back and sit in the sun sipping your beverage of choice. There's also the chance to get out of that chair and be the one in the arena. Learn how to play the venerable game for free at the Arizona Polo Club's clinic on Saturday, April 20th. See what it's like to be part of the fast-paced action in a sport, which has players showcasing amazing control and athleticism. Afterward, stay to watch the Arizona Polo Team take on Texas in the final match of the season at 3:30pm. Located at WestWorld of Scottsdale. For more information visit the Arizona Polo Club website.
Free! Movies in the Park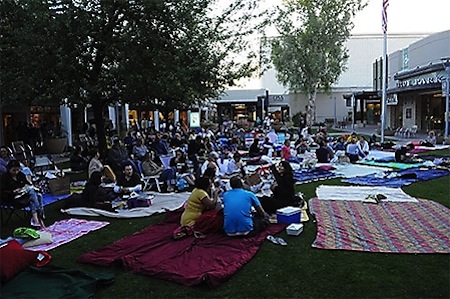 (Friday, April 19th 7:30pm)
Movies are shown in their original, unedited format and are subject to change. Moviegoers may bring blankets and chairs from home. Several of the restaurants in the center provide great dining deals and to-go service, and picnicking in the Center Lawn is allowed. No alcoholic beverages permitted at Movies in the Park. Movies are complimentary. For more information visit the Biltmore Fashion Park website. 
This weekend's movie: Father of The Bride (1991)