Page 1 of 2
by: Marisa Roper
A Taste of Cave Creek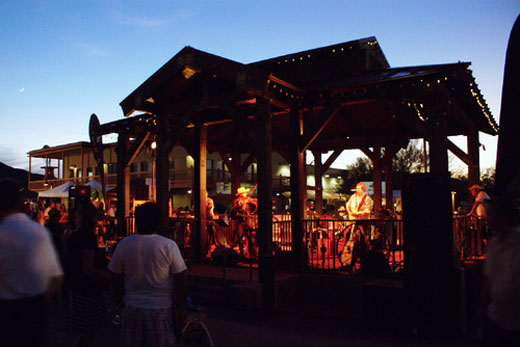 Get a taste of some Cave Creek living by sampling cuisines from over 25 Arizona restaurants with live music in a cozy outdoor setting. Be a part of this year's exciting and expanded event. Enjoy the night by visiting the wine and beer garden, or make time for refreshing tequila tastings. Feed your creative side and check out the art exhibit and sale by the Sonoran Arts League, and for the daring, don't miss the Chili Cook-Off and newly added Salsa Challenge. Food and drink tickets will be sold at the event and will range from $2-$5. General admission is $10, and children 12 and under are free. A Taste of Cave Creek 2013 is Thursday, October 17 from 5-10 p.m. at the Stagecoach Village. For more information, visit www.tasteofcavecreek.com.
Film: After Life at SMOCA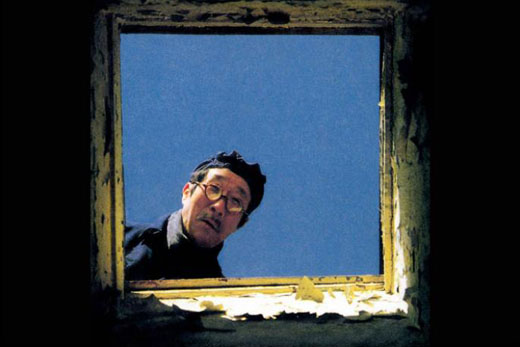 Come see the independent film, After Life, presented by No Festival Required at the Scottsdale Museum of Contemporary Art (SMoCA) on Thursday, October 17 at 7:30 p.m. Directed by Kirokazu Koreeda, After Life is a 1995 film that draws on the recollections of hundreds of elderly Japanese and their need to discover meaning in everyday life. Sitting between Heaven and Earth, characters have one deliberating week after death to choose only a single memory to keep for eternity. The New York Times calls this film "Brilliant, humorous, [and] extraordinarily moving!" Tickets are $7 and can be purchased at SMoCa front desk. Lounge doors will open at 7:00 p.m. with general admission seating. For more information, visit www.smoca.org/calendar/film-after-life.
Suns Charities 88 – Slam Dunk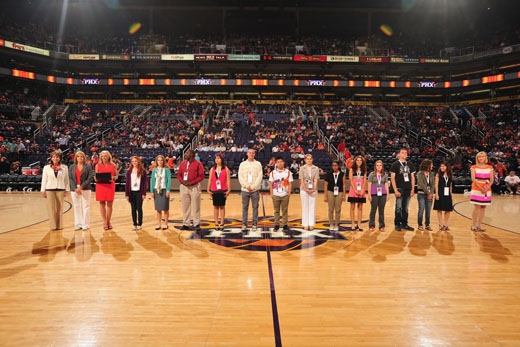 Join the Phoenix Suns in hosting a fundraising event that will directly support charities that work to aid and improve the lives of young Arizona children and their families. Start the night off with a cocktail reception on the Plaza at US Airways Center at 6:30 p.m. followed by dinner on Central Avenue, between Jefferson and Washington streets until 9:15 p.m. After dinner, spin the night away on the vibrant floor of US Airways for dancing, desert and live entertainment at 9:30 p.m. (and don't forget comfortable shoes for some of those best dancing moves!) Free parking will be available for this event. All guests must be 21 years of age or older and must have ID. For more information, visit www.nba.com/suns/slamdunk. The event will be on Friday, October 18 with registration starting at 6:00 p.m.
James Beard Foundation's Taste America "Best Chefs: Southwest" Fundraiser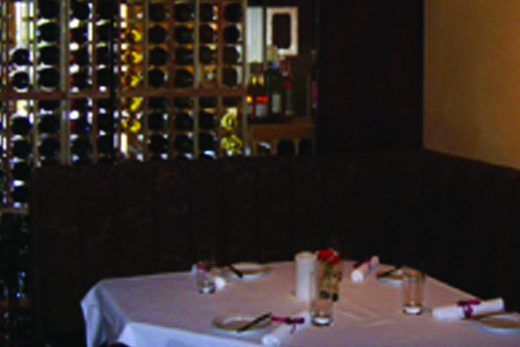 Enjoy an elegant evening under the stars at the "Best Chefs: Southwest" Fundraiser at the Westin Kierland Resort & Spa in Scottsdale. Join award winning chefs and top culinary talent from all over Arizona for food and drinks to benefit the James Beard Foundation. The evening will begin with a cocktail reception at 7:00 p.m. where a variety of hors d'oeuvres, assorted wines and beers will be elegantly featured, and be sure to take pleasure in signature cocktails created by Janos Wilder of Downtown Kitchen & Cocktails from Tucson all night long. Guests will sit down for a four-course dinner at 8:00 p.m. where you are invited to indulge in the uniquely crafted menu designed exclusively for this event. Feeling daring? Sign up for the light-hearted amateur "Sous Chef" competition where participants will have the opportunity to cook and prep beside iconic chefs like Barbara Fenzl of Les Gourmettes Cooking School in Phoenix. Tickets are available at jbftasteamerica.org or contact Margo Kesler at This e-mail address is being protected from spambots. You need JavaScript enabled to view it or 602-264-2655. A portion of the evening's proceeds will be donated to Careers through Culinary Arts Program (C-CAP). This event will be on Friday, October 18.
Chandler's Culinary Festival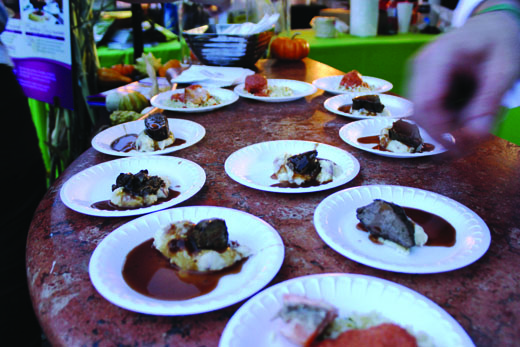 Don't miss out on some of Chandler's finest local culinary establishments at the annual culinary festival happening Saturday, October 19 from 6-10:00 p.m. This exceptional event exposes guests to unlimited sampling of some of the finest gourmet food and wines of the East Valley. Enjoy the live music and delicacies of the city's local eating establishments. With over 30 food samplings and a variety of fine wines, craft beers and spirits, guests are sure to have a pleasurable evening. This is a 21-or-older event and tickets are $65 for presale or $80 for the same-day purchasing. VIP is presale only at $130, which will include a bottle of wine, a souvenir glass and gifts from local restaurants. This event with benefit local charities. For more information, visit www.tastechandler.com.