Page 1 of 3
The top 10 things to do in Phoenix the weekend of Feb. 22-24.
Friday

Dancing With the Stars Arizona 2013
From 5 p.m. to 10 p.m., at The Phoenician, the National Kidney Foundation of Arizona will be hosting an evening of dazzling costumes, music, voting for the best dancer, and a fantastic dinner. Join local Arizona leaders who assist the foundation in raising funds for those suffering with chronic kidney disease in exciting ballroom dance performances. Performances by special guests include Electrolytes, and an "American Idol" Season 8 finalist, Scott MacIntyre.
http://community.azkidney.org/Dance2013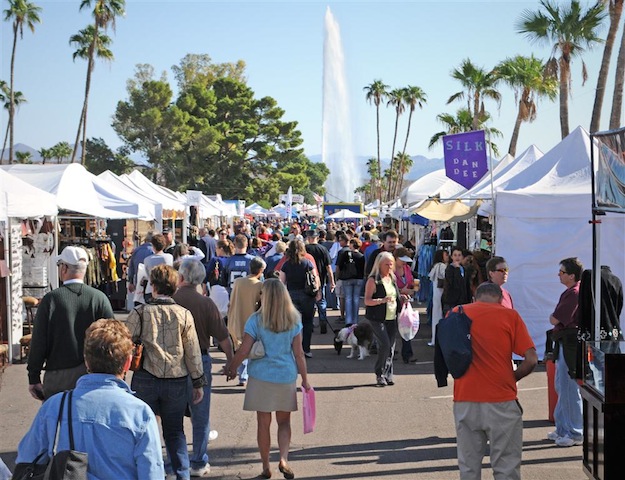 Great Fair in Fountain Hills
Starting Friday and continuing through the whole weekend, the Avenue of Fountains in Fountain Hills will be flooded with hundreds of artists who will mingle among fine arts, crafts, food, and music that will draw thousands of people to the annual Great Fair. An expected 500 artisans from around the country and world will be showcasing sculptures, paintings, photography, and other crafts. Open from 10 a.m. to 5 p.m. Admission and parking is free.
http://www.fountainhillschamber.com/

Limón Dance Company
Starting 8 p.m. at the Scottsdale for the Performing Arts, acclaimed Limón Dance Company will be performing classic and new works. Celebrated for its dramatic endeavors, technical mastery and distinct movements, the Limón Dance Company illustrates the historic vision and work of José Limón—a prominent figure in the development of modern dance.
http://www.ScottsdalePerformingArts.org/index.php