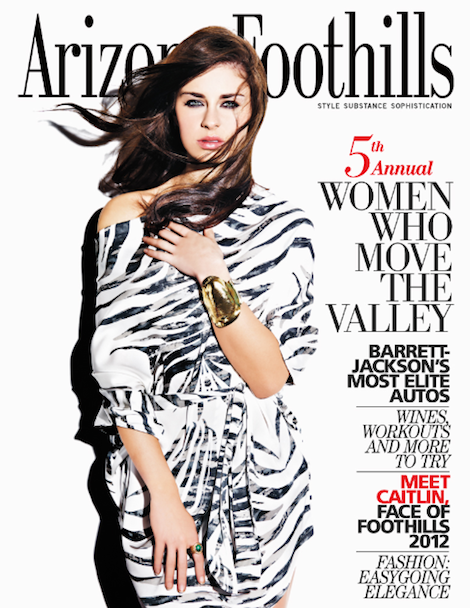 Caitlin Wilenchik, 2012 Face of Foothills Winner.
After months of voting, we are just two weeks away from announcing the winner of Face of Foothills and Future Face of Foothills 2013.  Mark your calendars to join us at The W Hotel in Scottsdale on November 8th where the top 20 girls will be strutting their stuff down the runway along with an amazing fashion show presented by Neiman Marcus.  
Javier Soto from 3TV will be emceeing.  Sephora make up artists will be there to help touch up your make up as you stand in front of Va Va Vooms green screen to see how you would look as an Arizona Foothills cover model.
The winner will be presented with a necklace designed by Jacqueline Nerguizian Fine Jewelry, a contract with Arizona Agency, the cover shoot of Arizona Foothills January 2013 issue, and be on the website for the full 2013 calendar year.
Public event. Please join us:
November 8th 2012
7-10 pm
The W Hotel Scottsdale
Get your tickets here! go.ordermytix.com/event/FaceofFoothillsFinaleParty