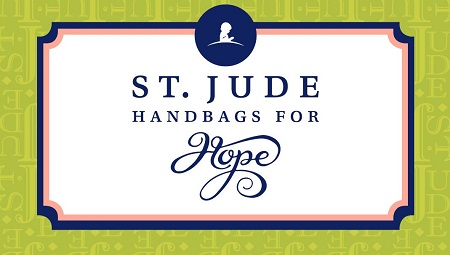 Want to walk away with some of the most coveted designer handbags for a good cause? Local fashionistas will be able to bid on high-end, fashionable designer and vintage handbags from designers such as Tory Burch, Louis Vuitton, Kate Spade, Michael Kors, and BCBG at the Sixth Annual St. Jude Children's Research Hospital Handbags for Hope luncheon.
The luncheon, held at the Country Club at DC Ranch, will feature a silent auction showcasing a variety of desirable handbags. Attendees will listen to the heartwarming story of St. Jude patients and families during the luncheon, sponsored by Eminess Technologies, Nicky Mailliard Fund, Galicia Fine Jewelry, Barclay Group, HPN Global and CBRE.
Purchase individual tickets ($125) or reserve a table for 10 ($1,250) at stjude.org. All proceeds will benefit St. Jude Children's Research Hospital.
The Country Club at DC Ranch
9290 East Thompson Peak Parkway
Scottsdale, Arizona 85255
For more event information, please contact:
Danielle Trzyna
This e-mail address is being protected from spambots. You need JavaScript enabled to view it
(602) 385-0480