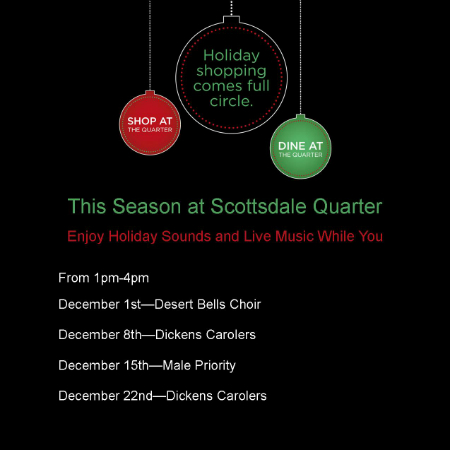 Do you hear what I hear?
This holiday season at Scottsdale Quarter, take advantage of holiday music amidst the center's top-notch shopping options and dining delights. Each Saturday until Christmas, stop by The Quarter between 1 and 4 p.m for tunes from Desert Bells, Dickens Carolers and Male Priority.
December 1: Desert Bells Choir
December 8: Dickens Carolers
December 15: Male Priority, an all-male acapella group from ASU
December 22: Dickens Carolers
For more information, visit ScottsdaleQuarter.com!