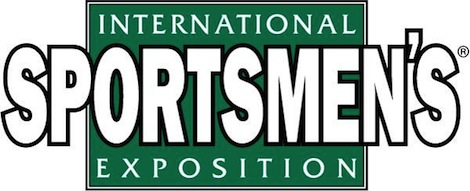 When: February 21-24, 2013
Where: University of Phoenix Stadium Glendale
Why: The Boy Scouts of America's (BSA) Grand Canyon Council has partnered with the acclaimed International Sportsmen's Exposition (ISE), co-locating its Scout-O-Rama with the state's largest annual outdoorsmen event for the entire family. The Sportsmen's Expo will make its 13th appearance in Arizona during the week of February 21st - 24th at the University of Phoenix Stadium in Glendale. BSA's outdoor Scout-O-Rama, on UoP grounds, will attract 15,000-20,000 youth and family members on Saturday, February 23.
Some of the activities planned for Scout-O-Rama include Dutch-oven cooking, knots and lashing, push carts, monkey bridges, water rockets, archery and more. Families who participate in Scout-O-Rama will also receive ISE $2 discount coupons. Inside the Expo, the new Scouts Challenge will offer prizes to troops competing in several activities, including BB-gun and archery ranges, rock-climbing wall, catch-and-release fishing, and a radio-controlled offroad race track, hosted by Arizona Off Highway Vehicle Coalition.

Families and outdoors enthusiasts are invited to participate in Scout-O-Rama for just $5. Families that include a uniformed Scout enter for free.
Inside the UoP Stadium's 160,000-square-foot space, the ISE' 300+ exhibitor companies will sell the hottest new fishing, hunting, offroading and RVing, boating and camping products and services, also spotlighting travel destinations nearby and around the world. The Expo features an Adventure Theater, giant fishing-demonstration tank, huge casting pond, two trophy displays, a computer-controlled three-dimensional pop-up target archery range, and a Youth Fair with hands-on activities—all gear and guides included at no charge. Youth under 16 enter ISE for free, and parking is also no charge.
For further information, send an email to This e-mail address is being protected from spambots. You need JavaScript enabled to view it